Overview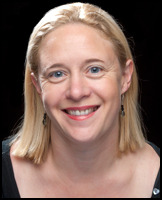 Biography
Research Topic
The neglect of northern England's Neolithic and Bronze Age structures and all possible and potential ways to make the northern story as valuable as that of other regions.
The identification of landscapes of interest within this region which merit further research and demonstrations of how studies into the prehistoric landscapes of northern England can yield ground-breaking results.
Abstract
Having completed her PhD in November 2020, 'Hidden in plain sight – revealing the forgotten monuments of northern England' - PhD thesis (Durham University online - http://etheses.dur.ac.uk/13808/), Emma is currently working as a university tutor and volunteer for the Portable Antiquities Scheme. Her PhD focussed firstly on antiquarian and other early travellers, to see if they visited the north of England on their journeys. Having ascertained that they did venture 'up North', Emma then looked at the current-day referencing of northern England within academic and developer-funded articles and reports. This emphasised a lack of interest, with only 14-23% of citations pertaining to the north of England, as compared with the rest of the country. This concurred with Emma's Masters results (http://etheses.dur.ac.uk/11605/), during which she noted that numerous introductory syntheses on British prehistory also rarely referenced examples of sites and landscapes in the north of England, as compared with regions elsewhere. This is despite the fact that the north of England has some of the highest concentrations of prehistoric structures in Britain. Emma therefore included an exciting case study of the Neolithic and Bronze Age barrows of East Yorkshire within her PhD and offered four regions worthy of further research, to highlight their wonderful landscapes and to promote the potential of northern England to future researchers.
As both her PhD and Masters by Research emphasised the continuing neglect, both academically and literally, of Neolithic and Bronze Age monuments in northern England, Emma has been preparing and delivering a number of presentations, walks and articles, to draw attention to this issue within all regions of northern England. She recently published an article in the TAS bulletin and spoke at the Neolithic Studies Group conference. She has received a Laura Bassi Scholarship, to further her research into the rock art of Barningham Moor, County Durham and is currently working on articles for Antiquity and the Proceedings of the Prehistoric Society, as well as preparing bids for on-the-ground research into northern landscapes.
The Covid Tier system frustrated all plans to visit and survey landscapes in Cumbria and North Yorkshire in 2020 and Emma is determined to get those projects up and running this year. She is keen to hear from anyone who is able to volunteer to assist these important investigations.
Awards
Spring 2021 - Laura Bassi Scholarship
Oct 2019 - Northern Prehistory Award
Oct 2017 - Prehistoric Communities Award
Jan 2017 - Cheney Bursary
April 2016 - St. Aidan's Travel Fund Award for department outing to Shap prehistoric landscape, Cumbria
2013-2014 - 2-year Winner of the Peter Scott Prize for Archaeology, University of Durham
Grant
2015-2017 - Rosemary Cramp Fund Grant for MA/PhD travel expenses
Workshop Organisation
Sep 2021 Neolithic Studies Group 'Spring' Outing organiser, Cumbria (postponed from May 2020)
Oct 2019 Northern Prehistory workshop organiser - Moor Divock exploration, Cumbria
Oct 2017 Prehistoric Communities workshop assistant, Cumbria
2015 ongoing Student Archaeology Workshops Tutor, Peer Observer & Public Liaison Officer, University of Durham
Public Outreach
Sep 2021 - Neolithic Studies Group Spring Outing speaker (postponed from May 2020)
May 2021 - Neolithic Studies Group (NSG) conference speaker – online conference
Mar 2021 - Altogether Archaeology talk online – Other early travellers to northern England (2)
Jan 2021 - Altogether Archaeology talk online – Antiquarian travels to northern England (1)
Dec 2020 - Presentation on ploughing within the Yorkshire Wolds' landscape – Durham University PGR talks
May 2020 - Bronze Age Studies Group conference speaker (postponed)
2014-2020 - Talks and walks for SWAAG, Altogether Arch, Antioch Archaeology, SWAAG, TAS, NAG, Explore Group
2017-9 - Budgeted and ran visits to the Shap landscape in Cumbria, for numerous archaeology groups
2016 ongoing - Presentations on numerous archaeological time periods to primary school groups
2016 ongoing - Archaeology Day & Festival of Archaeology volunteer – Durham County Council
2015 ongoing - First Year Fieldtrips organiser and volunteer to prehistoric landscapes in Cumbria and Northumberland
Oct 2019 - Northern Prehistory conference speaker, assistant and Moor Divock walk organiser, Cumbria
Jun 2018 - Copt Howe excavation volunteer, Cumbria
Oct 2017 - Prehistoric Communities conference speaker and assistant, Cumbria
Sep 2017 - Dig Ventures Bronze Age barrow excavation volunteer, Carnforth, Cumbria
Jul-Aug 2017 - Tees Archaeology Neolithic and Bronze Age excavation volunteer, Eston Nab, Teesside
Jun 2012-2017 - SWAAG Roman upland landscape excavations volunteer, Reeth, Swaledale
2016 ongoing - Volunteer at CHILD disabled swimming and Egglescliffe Scout pack, Teesside
Mar 2015 - Altogether Archaeology Long Meg stone circle excavation volunteer, Penrith
2014-2019 - Member of Yarm School PTA. Involved in numerous fundraising activities
1997-2008 - Organised, budgeted and evaluated numerous local and foreign school trips/events, various schools.
Academic Publications
Teesside Archaeological Society Bulletin – 'To plough or not to plough: the effect of ploughing on the barrows of East Yorkshire' – April 2021
'Hidden in plain sight – revealing the forgotten monuments of northern England' - PhD thesis (Durham University online) http://etheses.dur.ac.uk/13808/, highlighting the values, importance of and need for conservation of the amazing and unique prehistoric landscapes in this region
PPS, Antiquaries Journal, Antiquity articles: in progress
British Rock Art Group weekend conference – Rock Articles article, October 2018
'The neglect of Neolithic and Early Bronze Age structures in the archaeological literature of Britain' MA Thesis, (Durham University online) http://etheses.dur.ac.uk/11605/
'Long Meg and her Daughters – The Dig' – published in Craic, Issue 22, Summer 2016
"An Investigation into the Neolithic and Early Bronze Age circular ceremonial structures of northern England and the reasons behind their location, shape and material", BA Dissertation, Durham University
'A Trench 1 digger's perspective of the 9-day Long Meg excavation, 21st-29th March, 2015', Rock Articles, March 2016
"Little Cucuteni pots of hope: a challenge to the divine nature of figurines'. Bisserka Gaydarska & Emma Watson (Durham University, UK), Jan 2015
Swaledale Archaeology Group Interim Report, June-July 2014 excavation
"Ellerton Priory. A Study of a Monastic Landscape'. Emma Watson, (SWAAG) April 2014.