Overview
Dr Farshad Arvin
Associate Professor
---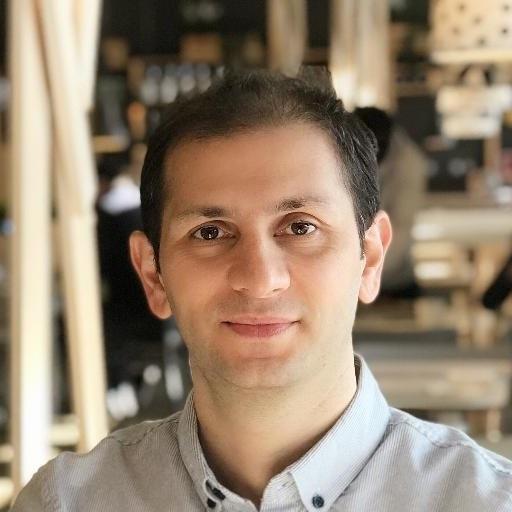 Biography
Background
Before joining Durham in 2022, Farshad was a Lecturer in Robotics (2018-2021) and a Senior Lecturer in Robotics (2021-2022) in the Department of Electrical & Electronic Engineering at The University of Manchester.
He joined the University of Manchester in 2015 as a Post-Doctoral Research Associate in the Robotics for Extreme Environments group at the Department of Electrical & Electronic Engineering. He was a Research Assistant at the Lincoln Centre for Autonomous Systems (L-CAS) at the University of Lincoln, UK (2012 to 2015). He was awarded a Marie Skłodowska-Curie fellowship for being involved in the FP7-EYE2E and LIVCODE EU projects during his PhD study.
Farshad Arvin is an Associate Professor in the Department of Computer Science at Durham University.
He received his BSc degree in Computer Engineering in 2004, an MSc degree in Computer Systems Engineering in 2010, and a PhD in Computer Science in 2015.
Experience
Farshad's research interests include Bio-inspired Swarm Robotics, Autonomous Multi-agent Systems and Biohybrid Robotics.
He visited several leading institutes, including Artificial Life Laboratory in Karl-Franzens University of Graz, Austria, in 2018; the Italian Institute of Technology (iit) in Genoa, Italy, in 2017; Institute of Rehabilitation and Medical Robotics in Huazhong University of Science and Technology (HUST), Wuhan, China, in 2014; and the Institute of Microelectronics at Tsinghua University in Beijing, China, in 2013 and 2012.
Research Team and Projects
Farshad is the founding director of Swarm & Computation Intelligence Laboratory (SwaCIL), formed in 2018. The lab hosts 3 Post-Doctoral Research Associates, an Electronics technician and 8 PGR students. It has received more than £3M in direct funding from the EU, EPSRC, InnovateUK and industry. Farshad coordinates several research projects, including a large EU project H2020-FET RoboRoyale (2021-2026, €3.27M) and PI in Horizon Europe Pathfiner Sensorbees (2024-2029, €3.2M) and H2020-FET Robocoenosis (2020-2025, €3M).
Research interests
Swarm Robotics
Bio-inspired Swarms
Multi-agent Systems
Bio-hybrid Systems