Overview
Dr Felix Ringel
Associate Professor
---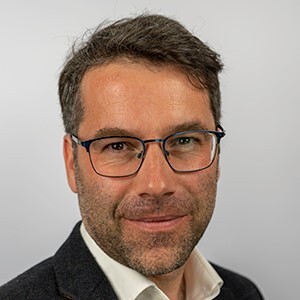 Biography
I am an Assistant Professor in Social Anthropology at Durham University. My work focuses on time, sustainability and urban development in postindustrial Europe.
My first monograph Back to the Postindustrial Future: An Ethnography of Germany's Fastest-Shrinking City (2018, Berghahn) investigates the effects of severe population shrinkage in the German city of Hoyerswerda. It documents how the inhabitants of a city "without a future" regain their futures, providing the first ethnography of a shrinking city and new approaches to the anthropological study of the future.
I am currently writing my second monograph, After Sustainability: An Anthropological Investigation of a 'Climate City' in Crisis. This explores the efforts of Bremerhaven, another postindustrial German city, to make itself sustainable in the wake of Germany's recent halt in its transition to renewable energies.
I have co-edited a special issue on 'Time-Tricking' (2016, Cambridge Journal of Anthropology), and published various journal articles and book chapters (please see below for details). In the future, I'm planning two research projects, one on the ongoing transition to a post-carbon future in Germany's oil and gas industry, and another one on social sustainability. What is social sustainability, and how is it sustained in the context of ongoing welfare state and austerity crises?
I have been interviewed at various points throughout my career by newspapers, including The New York Times, TheGuardian and Die Zeit. In Hoyerswerda I was involved with various outreach activities, including the AnthroCamp, a research camp for urban youth in Hoyerswerda (video here); and the Malplatte, a sociocultural art project (short film here). In Bremerhaven I am involved with applied projects on on climate change and CO2 reduction (I was interviewed on these projects here).
Previously, I studied at Sidney Sussex College, Cambridge for my PhD (2012). Afterwards I held a fixed-term lectureship (Habilitationsstelle) at the University of Vienna (2012-2016) and a Marie Curie Fellowship at Durham University (2016-2019). My work has been supported by several funding bodies, including the Fulbright Foundation; the Economic and Social Research Foundation, UK; the German National Study Foundation; and the Marie Curie Foundation.
Other
Research interests
anthropology of Europe
anthropology of the future
anthropology of time
postindustrial urban regeneration
postsocialist anthropology
social sustainability
urban anthropology
urban sustainability