Overview
Dr Fiona Johnstone
Assistant Professor in Visual Medical Humanities
---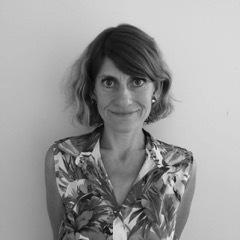 Biography
I am an art historian, specialising in the intersections between art history and medical humanities. I currently lead the Visual and Material Lab as part of the Discovery Reserach Platform for Medical Humanities (2023-2030). 
I completed my PhD in the History of Art at Birkbeck, University of London, and subsequently took up a Wellcome Trust ISSF fellowship, which allowed me to work on two book-length projects, a monograph AIDS & Representation (Bloomsbury, May 2023) and a collected volume on Anti-Portraiture (Bloomsbury, 2020), and to curate an exhibition exploring the historic art therapy collection The Adamson Collection. 
I joined Durham Institute for Medical Humanities in 2018 as an Associate Editor for The Polyphony, and was acting Editor in Chief from 2019-2020. From 2019-2021 I was PI for the Wellcome-funded project "Thinking Through Things", which engaged with and expanded the visual and material turn in the medical humanities. From 2021-2023 I was a postdoctoral research associate in visual medical humanities – to our knowledge this was the first visual medical humanities appointment in the UK!
From 2021–23, I co-directed the series Confabulations: Art Practice, Art History, Critical Medical Humanities; we are now developing this material into a field-defining edited volume, Art and the Critical Medical Humanities, to be published by Bloomsbury in their Critical Interventions in the Medical and Health Humanities series. I am also working on a new monographic project, provisionally entitled Critical Interlopers: artists as researchers and collaborators in healthcare and medicine, and co-editing a collected volume for Palgrave Studies in Fashion and the Body, titled Curative Things, which explores the intersections between art, fashion, and health.
Esteem Indicators
2022: Steering Groups: I am a member of the Steering Group for the Northern Network for Medical Humanities Research (NNMHR)

2022: Peer Review: I have reviewed articles for BJPsych Bullentin (2021), Modern and Contemporary France (2021), Medical Humanities (2019), the Science Museum Group Journal (2020, 2018) and Health Journal (2019). I have reviewed book proposals for Routledge (2021), Liverpool University Press (2020) and Palgrave MacMillan (2020).