Overview
Dr Fusako Innami
Associate Professor in Japanese and Performance Studies
---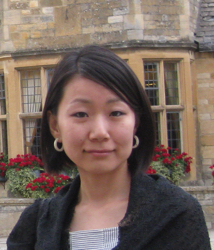 Biography
My first book, Touching the Unreachable (umich.edu), examines touch as the mediated experience of the memories of previous touching and the accumulation of sensations, all of which create an interstitial space between those in contact. In Touching the Unreachable, phenomenological and psychoanalytical approaches are cross-culturally interrogated by engaging with literary touch to constantly challenge what may seem like the limit of transferability regarding concepts, words, and practices. Thus, the book not only bridges cultural gaps beyond geographic and linguistic constraints, it also aims to decentralize a Eurocentric hegemony in its production and use of theories and brings Japanese cultural and literary analyses into further productive and stimulating intellectual dialogues. Through close readings of the authors' treatment of touch, the book develops a theoretical framework with which to examine intersensorial bodies interacting with objects and the environment through touch.
I have been interested in the relationship between writing, the body and arts since I was little, which has led me work on the filmic representations of the body for my BA thesis at International Christian University in Tokyo, and on the sensation of falling bodies for my MA project in Performance Studies at New York University. My questions of performative language, embodied experiences and the translocation of critical theories naturally led me to conduct my doctoral work on touch in literature at Oxford and my current research broadly concerned with the senses. My work has been recognized by the International Federation for Theatre Research (New Scholars' Prize, 2012), foundations, such as Arts and Humanities Research Council, the British Academy, and the Sasakawa Foundation. I have contributed to articles on the performing arts for long and commissioned works for organizations, including the Bunkamura cultural complex in Tokyo, the Japanese performing arts journal, Danceart, and Glyndebourne Opera in Sussex, UK.
Since coming to Durham in 2015, I have shaped and developed the new BA program in Japanese Studies, in collaboration with History Department, and I contribute to undergraduate/postgraduate programs related to Japanese Studies, Literatures, and Visual Arts and Film.
Research Interests
I am interested in the following research topics:
life writing,

phenomenology and psychoanalysis,

the senses and perceptions,

love and intimacy,

operatic orientalism,

translation, including the translation of bodily experiences into language, inter-media translation, and the cross-cultural circulation and emergence of concepts and theories.
I am currently working on my second book, tentatively entitled, Phenomenal Bodies. The body has become a radical site of inscription, exscription, and political contestation in postwar Japan, involving a collective pursuit of new individualities, such as literature focused on the flesh, avant-garde art groups, and dance/performance practitioners. These bodily experiments, prompted in the late 1960s and 1970s by translations of phenomenological works, such as those of Sartre and Merleau-Ponty, into Japanese, led to the phenomenology boom and the development and emergence of a theory of embodiedness (called shintai-ron). Artistic and intellectual encounters around this period in East Asia, Europe, and the US facilitated the sharing of aesthetic features. This project explores embodied practices as the cross-cultural interactions and collaborations that have shaped and advanced the understanding of phenomenal bodies.
I have also been working on dance criticism/writing and the translation and verbalization of the non-verbal experience, including disappearance, air pressure, and sleep.
I would be happy to supervise Master's and Doctoral students related to modern/contemporary Japanese culture as well as students working on relevant themes/topics as above.
Supervision students
Miss Iris Ordean
PhD Research
Ms Yuhan Long
PhD Research