Overview
Mr Gary Wilkinson
GIS Officer
---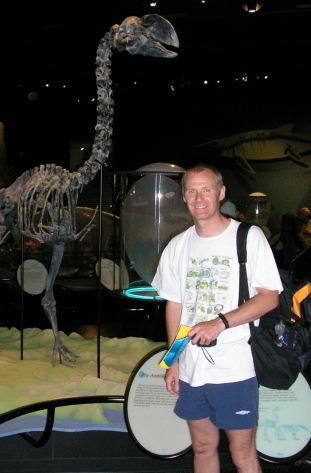 Biography
Key Responsibilities:
GIS Technical Specialist
To assist, where required, in geotechnical data processing for relevant earth sciences research projects. 
To identify and develop new research tools for petroleum geology and other earth science research projects.
To assist in identifying research-project orientated training needs for staff and students. 
To maintain the Departmental geophysics field research equipment-base, specifically, magnetometers, gravity meters, SmartSeis land based seismic acquisition equipment and assistance in maintaining Laser Scanning Equipment. 
To be responsible for problem solving with data loading and archiving of complex large research datasets. 
To work within a team of academic and related staff to promote the development and maintenance of specialist earth science research facilities including support of software, field data systems, advanced imaging techniques and other geotechnical tools. 
To implement systems of research project data management to support project supervisors. 
To liaise with PIs and external groups regarding appropriate methods and strategies of earth science data archiving. 
To identify suitable data management and research software solutions and act as advisor for specific petroleum geology research projects. 
To liaise with Department academic staff and University IT staff to ensure that research project web-site data is current and accurate and to implement improvements where necessary. 
To play a key role in developing the Department's digital mapping equipment, data acquisition and post-acquisition processing. To monitor compliance with data use agreements and terms and conditions of use of specialist software tools. 
Research interests
GIS
Remote Sensing
Machine learning for RS