Overview
Dr Greg Allan
Associate Professor
---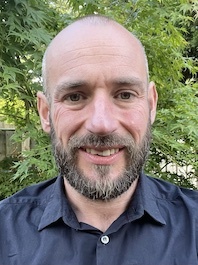 Biography
Greg joined Durham Law School in September 2022, having previously held academic posts at the University of Leicester and the University of Wolverhampton. He holds degrees from Leicester (LLB) and Wolverhampton (PGCEHE, LLM, PhD). He is a Fellow of the Higher Education Academy.
Greg's research centres around doctrinal studies in equity and trusts, property law and company law. In particular, his research considers the evolution of private law principles and the interface between company law and ordinary doctrines of private law. Although much of Greg's research has investigated the historical evolution of the law, and what this can tell us about modern doctrines, he has also written pieces which comment primarily on modern law. His work has been published in a range of leading journals, including Legal Studies, the Journal of Legal History, the Journal of Business Law, the Common Law World Review, and the Conveyancer and Property Lawyer.
Greg currently teaches on the LLB Trusts Law and Land Law courses. He is co-convenor Trusts Law for the 2022-23 academic year.