Overview
Dr Heather Kelly
Assistant Professor (Teaching)
---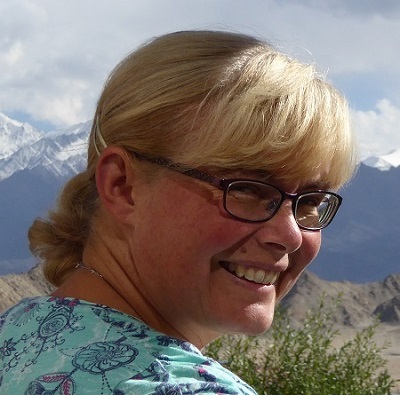 Affiliations

| Affiliation | Room number | Telephone |
| --- | --- | --- |
| Assistant Professor (Teaching) in the Department of Biosciences | 005 | +44 (0) 191 33 41280 |
Biography
About me
My research background is in plant physiology and I maintain a keen interest in this, partly fuelled by field trips in the summer to the Indian Himalayas. I am a passionate believer in the value of field teaching and these trips help provide examples for the 2nd year Plant and Algal Physiology module, on which I teach. I also help lead the final year Environmental Analysis workshop.
After my PhD I spent two years lecturing at the University of Jos, Nigeria, followed by several years teaching at Queen's campus, Stockton. I moved to Biosciences in Durham around 15 years ago and also teach with the Open University. I am module co-leader for the Biology into Schools module and a keen advocate for the need to improve scientific literacy. I have contributed case studies on communicating science to young children to a book by Dr David Waugh, in the School of Education.
I bring together my interests in plants and science communication in my blog (https://heatherkellyblog.wordpress.com/) which deals with topics such as biodiversity, plant pests and how plants are adapted to their environment in an accessible, interesting format. I see this as one way of tackling the problem 'plant blindness'.