Overview
Dr Iain Lindsey
Associate Professor
---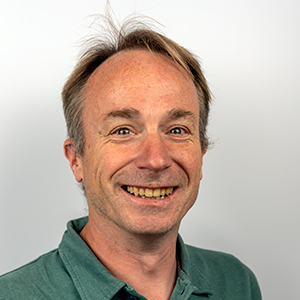 Biography
Iain joined Durham University in August 2014 having previously been employed as a researcher, lecturer and researcher at Loughborough, Southampton and Edge Hill Universities. He has a BSc in Mathematics from University of Edinburgh, an MA in Sports Development from Cheltenham & Gloucester College of Higher Education and a PhD in Sport Policy from Loughborough University.
Iain's research has primarily examined sport policy and development, especially youth sport policy in the UK and the use of sport for development in Africa. This research has undertaken both at global and national levels as well as in a variety of local and community contexts. Iain's research is underpinned by theories and methodologies from the fields of political science and international development. In doing so, particular issues that are of interest to Iain are governance and partnership working, evidence-based policy and sustainable development.
Iain has published widely in sport, development and politics journals. He has co-authored two mongraphs: Sport Policy in Britain (with Professor Barrie Houlihan, Loughborough University) and Localizing Global Sport for Development (with Tess Kay, Ruth Jeanes and Davies Banda). His research has been supported by grants and consultancy from the Leverhulme Trust, Commonwealth Secretariat, Sport and Recreation Alliance and UK Sport.
Twitter @iainlindsey
Google Scholar https://scholar.google.com/citations?user=UKQkJakAAAAJ&hl=en&oi=ao
Grants Awarded
Sustainability Evaluation of Health Kicks in Southampton (£20,254, Comic Relief and Southampton FC, with Kevin Harris, Southampton Solent University, 2010-2013)
Evaluation of UK / Ghana Sports Equipment Project (£7638, International Development through Sport / UK Sport, Jimmy O'Gorman, Edge Hill University, 2011-2013)
Sustainable Development in African Sport (£97,118, Leverhulme Trust, with Dr Emmanuel Owusu-Ansah, University of Ghana, Dr Hamad Ndee, University of Dar es Salaam, Dr Adam Zakariah, University for Development Studies, Dr Ruth Jeanes, Monash University, 2011-2014)
BILD programme sustainability research (£15,000, International Development through Sport / UK Sport, with Dr Hamad Ndee, Dr Ruth Jeanes, 2012-2014)
PhD Supervision
I welcome enquries and applications from potential PhD students who share any of my research interests listed below
Research interests
Youth Sport Policy and Implementation
International Sport-for-Development
Governance and Partnership in Sport
Sport and Sustainable Development
Evidence-based Policy in Sport
Esteem Indicators
2014: Research Advisor: Research advisor on Strategic Advisory Group, Beckwith International Leadership Development Programme, UK Sport
2014: External Examiner:

External Examiner, MA Applied Professional Studies, University of St Mark and St John, Plymouth
External Examiner, MSc Sports Development and Coaching, Ulster University

2009: Editor:

Co-Editor and Book Reviews Editor, International Journal of Sport Policy and Policy (2009 – Present)