Overview
Dr Loretta Lou
Assistant Professor
---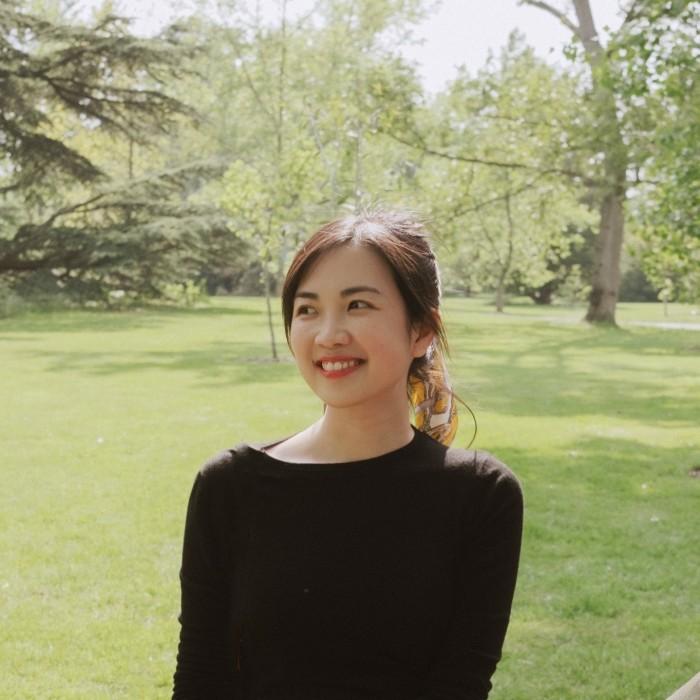 Biography
I am a sociocultural anthropologist specialises in the study of environment, health, activism, and self-development in East Asia. My first project is an ethnographic study of green living and its implications for individuals, society, and activism in postcolonial Hong Kong.
Building on my interest in environmental activism in East Asia, my second research, funded by the ERC project titled 'Toxic Expertise: Environmental Justice and the Global Petrochemical Industry', focuses on the ways mainland Chinese people negotiate and make sense of toxic pollution, their perceptions of (environmental) injustice, and how they cope with contrived ignorance.
My most recent research is concerned with various modalities of healing, whether that pertains to the self, society, or the Earth. I am particularly interested in therapeutic interventions, coaching, and self-help in non-clinical settings. Through exploring these modalities, I aim to first identify what healing is and how we heal in today's world. Secondly, I seek to understand the interconnection between self-transformation and social transformation, and the implications of healing for both personal well-being and social justice.
Underpinning all of my research are questions that revolve around the interplay between individual and the social, agency and freedom; acceptance and resistance; dependency and in(ter)dependency, and the production of knowledge and ignorance in the most mundane areas in people's everyday life.
Prior to Durham, I was Assistant Professor at the University of Macau and held Postdoctoral and Visiting Fellowships at Warwick, Oxford, and the LSE. I am also a Landhaus Fellow at the Rachel Carson Center for Environment and Society in Munich, Germany.
I welcome enquiries from prospective PhD students working in the intersection of social, environmental, and medical anthropology; and from authors interested in the journal and the book series that I edit.
My latest publications can be found here.
Research interests
Environment and sustainability
Health & wellbeing
Planetary health
Green politics and philosophy
Social movements
Therapy and healing
Buddhism
Relatedness and (inter)dependence
Agency and freedom
Production of knowledge and ignorance
East Asia (China, Hong Kong, Macau, Taiwan)
Esteem Indicators
2023: Consultant Expert at LSE Consulting:
2019: Visiting Fellow, LSE:
2018: Lay Examiner (MRCOG Part 3), Royal College of Obstetricians and Gynaecologists:
2017: Co-editor of Toxic News:
2016: Editor in Asian Studies, Amsterdam University Press: