Overview
Mr John Anderson
Research Student
--- Biography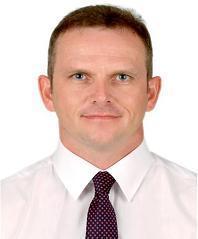 John is currently reading for a PhD in Education. His current area of research interest involves peer learning and interaction investigating ESL errors and correction, and the outcomes in terms of self-concept and learning.
John gained a BA (Hons) from the University of Durham (St. Cuth's, 2000-2003) in East Asian Area & Management Studies. He also gained a University of Cambridge CELTA from the University of Durham (2001). John qualified as a University of Cambridge ESOL Main Suite Examiner at KET & PET levels at Meiji University (2004). He then gained a MA from the University of Durham (Ustinov, 2010-2011) in Applied Language Studies for TESOL.
John is a part-time EFL Teacher at Teikyo University of Japan in Durham, where he is involved in TOEIC and ESOL KET Test preparation at undergraduate level. He also volunteers his time as a scholarly peer reviewer where he referees draft articles for the International Journal of Educational Research.
When not working he spends his time windsurfing, surfing, hill walking, and fell running.