Overview
Dr James Weeks
Assistant Professor of Composition
---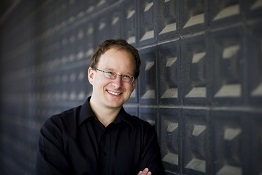 Affiliations

| Affiliation | Room number | Telephone |
| --- | --- | --- |
| Assistant Professor of Composition in the Department of Music | Room 117, 48-49 North Bailey | +44 (0) 191 33 43148 |
Biography
James Weeks is a composer and conductor specialising in new music, based in the UK. His music is performed and broadcast worldwide and four portrait discs of his work have been released to date: Mala punica/Walled Garden (Winter&Winter, 2017), Signs of Occupation (Métier 2016), mural (confront 2015) and TIDE (Métier 2013). He has written for many leading ensembles and soloists including Plus-Minus, Quatuor Bozzini, London Sinfonietta, New London Chamber Choir, Phoenix Piano Trio, EXAUDI, Ekmeles, Mira Benjamin, Alison Balsom, Apartment House and Anton Lukoszevieze.
His work is typically focused on music for soloists or small ensembles, exploring pared-down, 'primary' musical syntaxes and systems, with particular interests in modality, microtonality, modularity and indeterminacy. Major works include Schilderkonst (mixed ensemble, 2003-4), TIDE (ensemble and electronics, 2007-10), the South London Harmonies series (various ensembles, 2008-11), Mala punica/Walled Garden (8 voices and ensemble, 2008-9/2015), The Freedom of the Earth (chorus and instruments, 2011), Three Trios (piano trio and tapes, 2010-11), Radical Road (voices with stones, 2014) and Primo Libro (6 voices, 2012-16).
Current projects (Autumn 2017) include an hour-long solo violin piece, windfell, for Mira Benjamin, works for the London-based ensemble Apartment House and Quatuor Bozzini, a choral installation for experimental vocal collective Musarc, and an ongoing series of pieces for CoMA (Contemporary Music for All), with whom he has been closely associated since 2014. He is also editing the CoMA Partsong Book, a volume of new experimental music for small vocal groups, to be published in 2018.
In 2002 he founded EXAUDI (www.exaudi.org.uk) with soprano Juliet Fraser, now regarded as one of the world's leading vocal ensembles for new music. As well as maintaining a busy international touring and recording schedule with EXAUDI, he is in great demand as a guest conductor, working regularly with instrumental ensembles and orchestras such as Royal Northern Sinfonia, BBCSSO, London Sinfonietta, musikFabrik, Birmingham Contemporary Music Group and L'Instant Donné. He has also worked extensively with amateur musicians, both at CoMA and in early music fora and summer schools around the UK.
Previously Associate Head of Composition at the Guildhall School of Music & Drama, London, he took up the post of Associate Professor of Composition at Durham in October 2017.
Research interests
Composition
Contemporary music performance
Contemporary vocal music
Experimental music
Microtonality
New music aesthetics