Overview
Dr James Kelly
Sweeting Associate Professor in the History of Catholicism
---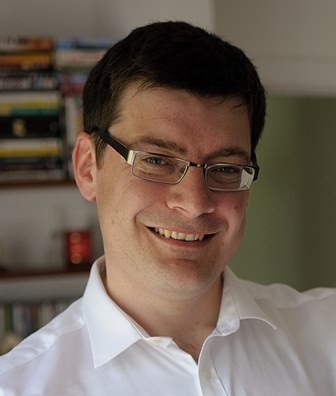 Biography
I am the Sweeting Associate Professor in the History of Catholicism and have been a member of Durham University's Department of Theology and Religion since 2012. I am also Director of Heritage and Digital Collections Fellowships, which includes the Durham Residential Research Library scheme.
After completing my PhD at King's College, London, I was a member of the AHRC-funded 'Who Were the Nuns?' project and Project Manager of its AHRC-funded follow-on initiative, both at Queen Mary, University of London. Since 2015 I have been Principal Investigator of the AHRC-funded 'Monks in Motion' project, which is investigating the experience of the English and Welsh Benedictines in exile, c.1553-1800. I am joint general editor of the five-volume The Oxford History of British and Irish Catholicism (OUP, 2023). In addition, I am one of the co-editors of the book series, 'Catholicisms, c.1450-c.1800', published by Durham University IMEMS Press.
My interests are in post-Reformation Catholic history in Europe, with a particular focus on Britain and Ireland. The experience of the British and Irish Catholic communities at home and in exile is the main focus of my research.
I lead the History of Catholicism research strand within the University's Centre for Catholic Studies. In this role, I act as conference director of the biennial Early Modern British and Irish Catholicism conference, which is organized jointly by Durham University and the University of Notre Dame. I am also a member of the steering committe of the Zurbarán Centre for Spanish and Latin American Art, as well as an associate and member of the steering committee of the Queen Mary Centre for Religion and Literature in English. In addition, I am a member of Durham University's Institute of Medieval and Early Modern Studies, as well as a Fellow of the Royal Historical Society.
I am always interested in supervising research students and welcome enquiries from those thinking of researching the history of Cathoicism. Current and past research students' topics include:
English Benedictine nuns and their return to England after the French Revolution, c.1790-1830
Women religious and girls' education in England, c.1850-1920
English Catholic spitiruality, c.1560-1640
Reading networks between the English convents in exile and lay women in the seventeenth century
John Lingard, the Catholic Enlightenment and other Christian denominations