Overview
Professor Kathryn Banks
Professor
---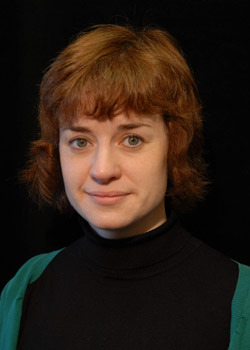 Biography
Before coming to Durham, I gained my PhD from the University of Cambridge, then was Lecturer at King's College London. I have been the recipient of a Philip Leverhulme Prize and a Kennedy Scholarship to Harvard.
Research interests
My research interests lie in literary studies, broadly conceived, particularly French renaissance authors, as well as cognitive approaches to literature. My publications include Cosmos and Image in the Renaissance (2008), on love lyric and scientific poetry; essays on topics including literature, cognition, and apocalypse; and edited volumes or special journal issues, most recently Movement in Renaissance Literature (2018).
My current book project, Rabelaisian Interactions: Panurge and Social Cognition, takes as its point of departure the fact that Rabelais's texts consist of friends encountering each other and the world together. I explore how Rabelais invites us to reflect on interactive sense-making, and on the potential, the vulnerabilities, and the ethics of our interactions. The book has things to say about Panurge; about genres and generic hybridity; about textual design; about power, ethics and affect; and about friendship and community. At the same time, I aim to refine or complicate accounts of social cognition from the cognitive sciences (with particular focus on models of interaction) and to offer fresh approaches for cognitive literary studies.
The book project is related to my involvement in collaborative work exploring cognitive approaches to literature, as Research Lecturer on the project 'Literature as an Object of Knowledge', directed by Terence Cave, and through various projects subsequently, including two international workshops on kinesis and mindreading that I co-directed with Tim Chesters.
Postgraduate Supervision
I have supervised theses on sixteenth-century literature. I welcome enquiries from students who wish to pursue PhDs in this field or others related to my research interests.
Research interests
Sixteenth-century French literature, culture, thought, and history
Cognitive sciences and literature
Apocalypse and 'poetic prophecy'
Movement and embodiment in literature
Specificities of literary 'thinking' in relation to other modes of knowledge
Supervision students
Mr Zachary Eastop
DCAD Fellow