Overview
Mr Kayombo Chingonyi
Assistant Professor
BA (Sheffield), MA (London), FRSL
---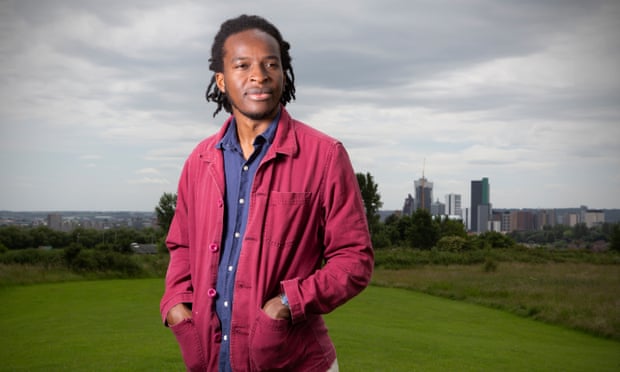 Biography
Bio
I joined Durham as Assistant Professor in 2018 after ten years working mainly as a freelance writer and events producer in which capacity I founded and hosted two literary and musical event series; toured extensively around the world; collaborated with visual artists, music producers, composers, and dancers; wrote and performed verse drama; and completed commissions for Argent, Louis Vuitton, and Sony among others. The backbone of my work as a writer is poetry but I also write essays, literary criticism, and short stories for journals and anthologies.
My research interests are in contemporary poetry and in particular the intersection of poetry and music. I am also engaged in the fields of critical race studies, black studies, and studies of whiteness with a particular focus on performativity and lyric subjectivity.
My latest book, A Blood Condition (Chatto & Windus, 2021) was shortlisted for the Costa Poetry Prize, The Forward Prize for Best Collection, and the T.S. Eliot Prize.
Kumukanda (Chatto & Windus, 2017) was a Guardian and Telegraph book of the year and won the International Dylan Thomas Prize and a Somerset Maugham Award.
I have been a Burgess Fellow at the Centre for New Writing, University of Manchester, an Associate Poet at The Institute of Contemporary Arts, and poetry editor for The White Review. I am a fellow of the Complete Works Programme for Diversity and Quality in British Poetry, a member of the Advisory Board for the Ledbury Emerging Critics Scheme, and poetry editor for Bloomsbury Publishing. As a broadcaster I'm regularly featured on the radio commenting on poetry and literature and I present the award-winning music and culture podcast Decode.
My first longform non-fiction work, a memoir entitled Prodigal, is forthcoming from 4thEstate.
I was elected fellow of the Royal Society of Literature in 2022.
Research interests
Contemporary Poetry
Black Studies
Race and Lyric Subjectivity
Performance
Poetry and Music
Esteem Indicators
2019: Judge for #Merky Books New Writers' Prize:
2018: International Dylan Thomas Prize:
2018: Judge for Oxford Brookes International Poetry Competition:
2018: Judge for Poetry Business New Poets Prize:
2018: Judge White Review Poets' Prize:
2018: Somerset Maugham Award:
2013: Literature Residency at Cove Park:
2012: Geoffrey Dearmer Prize:
0000: Poetry Editor - The White Review:
Media Contacts
Available for media contact about:
Language, Literature & the Arts: I am an astute commentator on the literary qualities of music
English Literature & Drama: I am an astute commentator on the literary qualities of music
Music: I am an astute commentator on the literary qualities of music
Publications
Authored book
(2021). A Blood Condition. Chatto & Windus.
(2017). Kumukanda. Chatto & Windus.
(2016). The Colour of James Brown's Scream. Akashic Books.
(2012). Some Bright Elegance. Salt Publishing.
Chapter in book
Edited book
Chingonyi, Kayo (2022). More Fiya: A New Collection of Black British Poetry. Canongate Books.
Journal Article
Other (Print)
Chingonyi, Kayombo (2019). A Poet's Case for Wasting Time.
Supervision students
Ivy Allsop (she/her/hers)