Overview
Dr Keming Yang
Associate Professor
---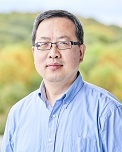 Biography
My research has focused mainly on the social origins and meanings of loneliness and its consequences. Loneliness has been studied from the perspectives of psychiatry, psychology, philosophy, and gerontology. I have studied it as a social problem by examining the effects of social relations and social contexts (class, ethnicity, immigration, national culture, etc.). Ultimately, I see loneliness as a problem that is emblemic of the relationship between the individual and the society at large. Even more generally, I believe that the mission for all social scientists is to tackle genuine social problems, if it is unrealistic to talk about 'solving' them. I have also done some research on private business owners in the context of China's economic development in the earlier years of my career, and I am still doing research on issues related to China through supervising and supporting my PhD students. To me, studying their economic and political life is a key to understanding many seemingly paradoxical issues in contemporary China. Methodologically, I am open to all methodological approaches and capable to use a variety of technical methods. I use statistical methods regularly for analysing large-scale sample survey data, but I have also used case studies and qualitative comparative analysis (QCA). In every study my aspiration is to integrate theory, substantive knowledge, and technical skills with logical rigour.
Currently I teach Sociology of Mental Health and Illness for senior undergraduate students and Intermediate Statistics for psotgraduate students in the MA in Research Methods programme.
I welcome any inquiries about potential study for a PhD degree with me. Any topic in the areas of sociology of mental health and illness, economic sociology, political sociology, social gerontology, or any topic related to China or comparative cross-national studies will be considered.
Research interests
Economic sociology and entrepreneurship
Sociology of mental wellbeing
China
Statistical methods in social research
Social gerontology