Overview
Mr Kevin Ring
Senior Technician (Mechanical)
---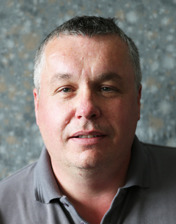 Biography
Responsibilities within department
To develop and construct complex and precision apparatus for teaching and research; to provide mechanical engineering support to teaching laboratories and research groups within the Department of Physics.
Qualifications
City and Guilds Mechanical Engineering (Parts 1-4)

City and Guilds Autocad

City and Guilds Computer Engineering
Personal Statement
I completed an apprenticeship at Burgess Microswitch, to become a qualified toolmaker in moulding and press tools. I then became a model maker, a job which I did for 20 years. As part of my duties, I was promoted to model shop supervisor, I liaised with tooling companies regarding the manufacture of production tools.
After a period of time working at a local comprehensive school, I started work within the Dept of Physics in 2011.