Overview
Dr Kimberly Jamie
Associate Professor
---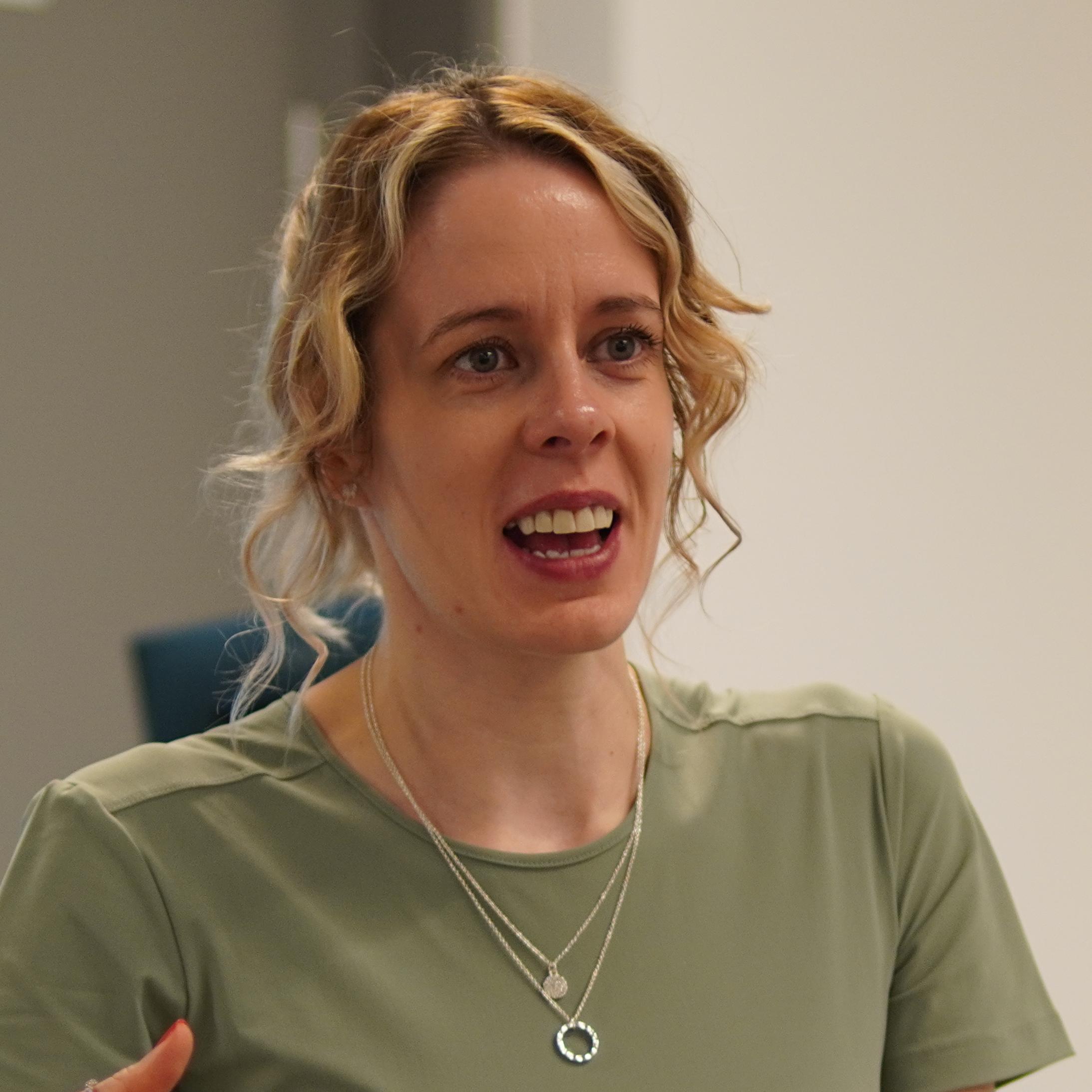 Biography
Biography
I came to Durham in 2014 as an Assistant Professor of Sociology. Prior to this, I read BA Sociology at the University of Warwick (2005-2008, first class) and then spent several years at the University of York, first reading MA Social Research Methods (2008-2009, Distinction), then doing my PhD on the development of pharmacogenetic technologies (2009-2012), and finally working as a Research Fellow (2012-2014). In 2013 I held an EU Co-operation for Science and Technology Fellowship at the European Institute of Oncology in Milan where I researched genomics in cancer research and practice.
I am a medical sociologist and have particular interests in the work of healthcare practitioners and scientists, health and medicine in everyday life, the body (particularly women's bodies), and the politics of reproduction. These interests come together in my on-going research on teenage mothers' health beliefs and behaviours where I take a critical approach to understanding how moral imperatives around health (e.g. a 'good' diet) are negotiated in complex everyday lives. While I focus on the 'everyday' of teenage mothers' lives, my approach - which I get asked about a lot - is rooted in structural concerns which I have previously talked about when addressing the issue of teenage pregnancy as a "concern".
I am also interested in materiality, 'stuff' and the relationships between humans and non-human materials. Recently, I have been exploring 'stuff' through two Institute of Advanced Studies grant looking, firstly, at the use of clay minerals in antimicrobial therapeutics and, secondly, looking at human and more-than-human adaptations and co-existence in polluted spaces.
My research is highly interdisciplinary and I collaborate closely with biologists, chemists, economists, pharmacists and psychologists. For me, collaborations which stretch across traditional disciplinary divides are the most interesting, exciting and offer the greatest scope for new ideas so I am always happy to start conversations about potential future collaborations.
Given this interdisciplinary approach, I am also keen to share my research widely, with the public and in my teaching. My research with teenage mothers has been featured across the media, including on BBC Radio 4 Woman's Hour where I was interviewed by Jane Garvey which was a career dream come true. My teaching in the area of reproduction, which stems from my research on teenage mothers, was the topic of an episode of the BBC podcast "When are you having kids?" about "Having It All".
I am always looking to do interesting research with interesting people so I warmly welcome enquiries from potential PhD students, research fellows or collaborators.
Research interests
Health
Family health
Medicines use
Health technologies
Lay health understandings/behaviours
Healthcare work and professional practice
Esteem Indicators
2000: Celebrating Success in Teaching and Learning Award:
2000: Discretionary Award for Outstanding Contribution to Research: