Overview
Miss Linda Arrighi
Research Postgraduate
---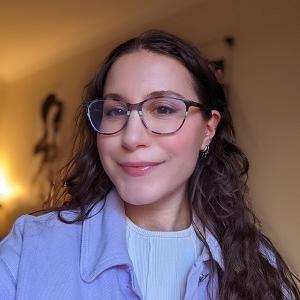 Biography
2015 High School Diploma from Humanities High School with Latin & Greek "Polo Romani", Italy
2020 MSci Neuroscience - Integrated with Work Placement year from University of Glasgow
2021 PCert in Research Methods from Durham University
Current Role
I am currently an ESRC funded Cognitive Psychology student at Durham University. My PhD research explores the physiological correlates of stereotype threat and stress and their effect on cognition. The aim of our research is to develop interventions to counteract the effect of stereotype threat both physiologically and cognitively.
During 2021, I have worked with the EDI SAT as a PGR representative to tackle issues of equality, diversity and inclusion that the student body feels affected by within the Psychology Department at Durham University.
During the academic year 2021/22, I was the representative of the PGR students in the Department of Psychology alongside Tyler Ross. I was the main organiser of the 2022 PGR Conference.
I have also carried out teaching, marking, and demonstrating in various first and second year courses within Psychology throughout my PhD.
Research interests
A biopsychosocial approach to cognitive sex/gender differences
Gender stereotypes
Neuromodulatory properties of sex hormones
Spatial attention and spatial cognition
The effect of stress on cognition