Overview
Ms Echo Cai
Research Student
---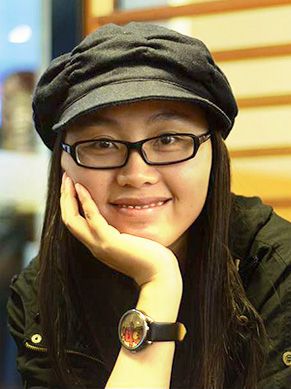 Biography
Linhua (Echo) Cai is a PhD student in the School of Education at Durham University, supervised by Prof. Prue Holmes and Dr. Cora Lingling Xu.
Her doctoral research focuses on a group of international students in UK universities, who come from China and major in China Studies, previously termed Sinology, usually including Chinese language, literature, culture and history.
Linghua holds two Master degrees. Her first MA degree was from Fudan University in China, major in Chinese Classic Literature. Her dissertation explored a well known poet in Song Dynasty and achieved distinction in the end.
Linghua obtained her second MA degree, with distinction as well, in School of Education at Durham University in 2019, specialising in Intercultural Communication and Education. With the interest in the influence of Information Technology on Education, she did an empirical research on several online reading groups in China, and her dissertation -- To what extent and how can online reading clubs benefit English learners in China? Power and Limitation.-- also achieved distinction.
Currently, Linghua is conducting an interdisciplinary research as her doctoral study, combining Chinese Studies and Intercultural Communication and Education. The provisional title of her thesis is A special intercultural journey: Chinese students in Chinese Studies in UK Universities.
Research interests
China Studies
Intercultural Communication
International Students