Overview
Dr Ludovico Rella
Postdoctoral Research Associate
---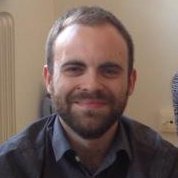 Biography
Industrial Action
I am a member of Durham University chapter of the Universities and Colleges Union (UCU) which is taking strike action 1-3 December.
We are striking because the employers have not yet made reasonable offers to resolve our twin disputes, on pensions, and on the Four Fights (casualisation, equalities, workload and pay).
If you are a Durham University student, I encourage you to visit Durham Student Union's page on the industrial action, where the DSU announces its support for the strike action and provides information for students, including advice on how to get involved: https://www.durhamsu.com/ucu.
Further information can also be found on the websites of the UCU (https://www.ucu.org.uk/hedisputes) and the National Union of Students (NUS) (https://www.nus.org.uk/articles/student-views-on-ucu-strikes-revealed-by-nus).
Previous Education
I studied my bachelor in International Studies in Florence, Italy, and my Master in Global Studies in Lund, Sweden. During my Master, I undertook an internship in the "Transnational Political Ordering in Global Finance" research group at the Centre for Intercultural and International Studies in Bremen, Germany.
Research
My research focuses on money digitization through blockchain technologies. This growing field of technological innovations enables the decentralized management of payments and the introduction of alternative means of payment and representations of value in the form of cryptocurrencies. The project aims to unpack the processes of proliferation, speculation, and interoperability across blockchain platforms and infrastructures to understand their impact on how power is exerted over money, how value is negotiated, accumulated and circulated, and which economic subjectivities are summoned and maintained. It combines insight from Economic Geography and Science and Technology Studies of Infrastructures and Interfaces.