Overview
Dr Michael Cassidy
Lecturer (Teaching)
--- Biography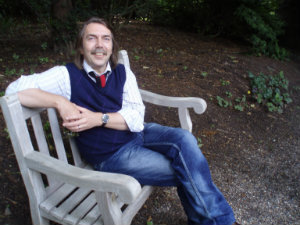 Michael D Cassidy, BSc, PhD, MEd, FSBiol, CBiol, FLS
Dr Cassidy is a Teacher Fellow and part-time lecturer in the School of Education specialising in Science Education and Curriculum Studies. He teaches on BA, MA and PGCE courses at Durham and is also a postgraduate College mentor at St John's College.
Mike is a zoologist and educator, born in Yorkshire but studied in Newcastle. He has taught in schools, colleges and universities in the North East of England and worked for many years as Science curriculum consultant with the Qualifications and Curriculum Authority (QCA). Most recently, he taught at the Institute of Education, Warwick University also teaching in the Biology department there. Dr Cassidy has an interest in and experience of Science communication. He is a Biology textbook author contributing to both school and ITE texts. Recent research projects have involved an evaluation of Science delivery in natural history museums and an exploration of (teaching) career trajectories in Physics undergraduate students.
An external examiner at Glasgow, Dundee and Hull universities, Dr Cassidy is also a Fellow of the Linnaean Society of London and a Fellow of the Society of Biology. Mike has a (single author) 'Evolution' undergraduate text book for Cambridge University Press published in December 2020.
General interests include prog rock, Anglo Saxon history and local natural history photography.