Overview
Dr Polly Dickson
Leverhulme Early Career Fellow
BA, MPhil, PhD Cambridge
---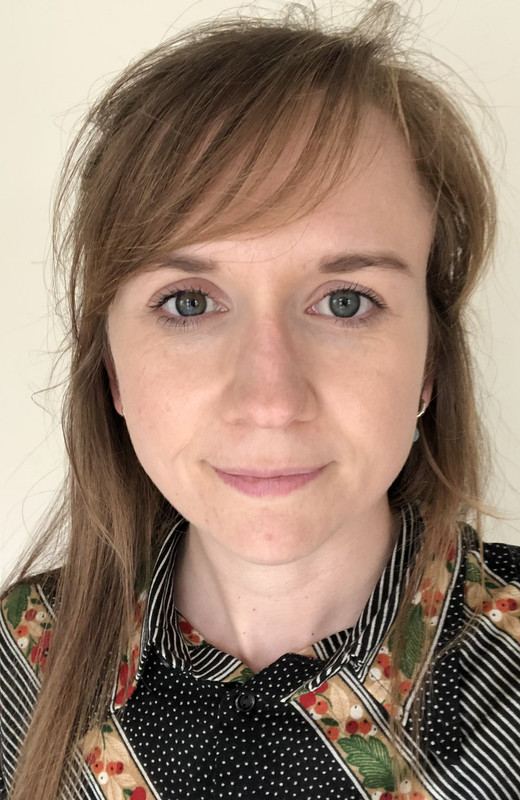 Biography
I am a Leverhulme Early Career Fellow in the School of Modern Languages and will take up a lectureship in February 2023. My research interests lie primarily in German, French and English literature and visual culture of the nineteenth century. I am particularly interested in unsanctioned and marginal forms of art — sketches, squiggles, blots, graffiti, doodles — and in their relationship to the development of literary realism across the century.
Before coming to Durham, I held an MHRA Scholarship at the University of Cambridge and a Hanseatic Scholarship from the Alfred Töpfer Stiftung at the Humboldt University, Berlin. I completed my PhD at the University of Cambridge in 2017, where I also did my MPhil and BA.
My first monograph, arising out of my PhD thesis (under contract with Edinburgh University Press), is a comparative study of mimesis and narrative lines in the works of E. T. A. Hoffmann and Honoré de Balzac. In reading Balzac as a reader of Hoffmann, my book centres on a set of lines found in their texts: lines which are written, drawn, or made as bodily gesture, and which occur in the form of arabesques, physiognomic outlines, scribbles, and crosses. Following the movement of these sensuous lines, which often function as allusions to the act of writing or drawing, allows me to unfold questions concerning both writers' attitudes to mimetic representation, and thus to trace an account of Balzac's adoptions of and references to Hoffmann and the 'Hoffmannesque' as a significant encounter within the broader history of the relationship between Romanticism and Realism.
My new research project looks at literary doodles made by German, French, and British authors in their manuscripts across the nineteenth century, to include E. T. A. Hoffmann, Stendhal, the Brontë siblings, Gottfried Keller, Wilhelm Raabe, and Oscar Wilde. I am interested in the dialogue that authors' doodles strike up with literary texts — in whether such images might illustrate, complicate, or interfere with readings of the texts they accompany — as well as in literary representations of drawings and doodles within those texts. My project is thus concerned with a kind of tit-for-tat ekphrastic play I see to be specific to the doodling writer: with how writers write about drawing whilst drawing on or 'about' their own writing. It is my hunch that these marginal figures might have a role to play in our understanding of nineteenth-century literary realism — a mode which is deeply invested in visual forms.
Esteem Indicators
2018: MHRA Postdoctoral Research Scholarship: University of Cambridge
2015: Katherine Mansfield Society Essay Prize: Competition Winner
2014: Society of Dix-Neuviémistes Postgraduate Paper Prize : Competition Winner
Publications
Authored book
(Accepted). Romanticism, Realism, and the Lines of Mimesis. Edinburgh University Press.
Journal Article
Dickson, P (2023). Fantasies of Home: Heimat in E. T. A. Hoffmann's 'Haimatochare'. German Quarterly 96(1): 6-21.
Dickson, Polly (2020). 'Schlemihl for ever': two portraits by E. T. A. Hoffmann. Nineteenth-Century Contexts 42(3): 335.
Dickson, Polly (2020). Tracing Squiggles: Laurence Sterne, E. T. A. Hoffmann, and Honoré de Balzac. Comparative Literature 71(2): 53-67.
Dickson, Polly (2019). "The Loosest Sketch in Nature.": Balzac, Sterne, et l'esquisse littéraire. L'Année Balzacienne
Dickson, Polly (2017). Figures of Feeling in Honoré de Balzac's La Peau de chagrin. Nineteenth-Century French Studies 45(3-4): 149-162.
Dickson, Polly (2016). Interior Matters: Secrecy and Hunger in Katherine Mansfield's "Bliss". Katherine Mansfield Studies 11-22.
Other (Digital/Visual Media)
(Published). E. T. A. Hoffmanns Rezeption in Grossbritannien.