Overview
Professor Richard Goldberg
Professor
---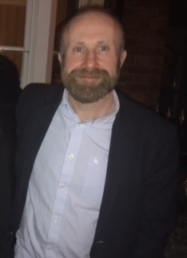 Biography
Prior to taking up a Chair in Law at Durham in September 2012, Professor Goldberg previously taught at the London School of Economics, King's College London, Queen Mary and Westfield College, the University of Birmingham and, most recently, the University of Aberdeen

His main research interests are concerned with product liability, tort law, intellectual property, medical law and pharmaceutical law. He is the author of several books, including the leading treatise, Product Liability, 3rd edn (Oxford University Press, 2019) (with D Fairgrive); Medicinal Product Liability and Regulation (Hart Publishing 2013) (addressing major problems that typify claims for drug induced injury, as well as highlighting the complex interrelationship between liability exposure and drug regulation), and Causation and Risk in the Law of Torts: Scientific Evidence and Medicinal Product Liability (Hart Publishing, 1999), which was nominated for the SPTL Book Prize in 1999. He is co-editor (with Dr Julian Lombay) of Pharmaceutical Medicine, Biotechnology and European Law (Cambridge University Press, 2001). With Professor John Miller, he is the author of the second edition of Product Liability, (Oxford University Press, 2004). He is also the editor of Perspectives on Causation (Hart, 2011), a series of papers from a major international conference on the law of causation, which was held in the University of Aberdeen on 22-23 June 2009.

He has published a chapter on 'Breach of Confidence' in the Scottish Universities Law Institute (SULI) volume on Delict, and has contributed to The New Oxford Companion to Law (OUP, 2009) and Principles of Medical Law (OUP, 2017). He was Consultant Editor of the Medicinal Products and Drugs entries in Halsbury's Laws of England and was the Law Society of Scotland Examiner in Scots Private Law (from January 2009). Professor Goldberg served on the editorial board of the Medical Law Review and is now on the editorial board of the European Pharmaceutical Law Review. He has been cited by the highest courts in the UK, Australia and Canada in Durham v BAI (Run off) Ltd [2012] UKSC 14, , [62]-[63], per Lord Mance, paras [123], [131], [135], per Lord Phillips ; by the Supreme Court of the UK in International Energy Group Ltd v Zurich Insurance plc [2015] UKSC33, [135]; by the High Court of Australia in Amaca Pty v Booth; Amaba Pty Ltd v Booth [2011] HCA, [41], and the Supreme Court of Canada in British Columbia (Workers' Compensation Appeal Tribunal) v. Fraser Health Authority, 2016 SCC 25, [32]. The treatise , C. J. Miller and R. S. Goldberg, Product Liability (OUP, 2004), has been cited with approval in several decisions, including by Hickinbottom J in the leading case, Wilkes v Depuy International Limited [2018] 2 WLR 531, [2016] EWHC 3096 (QB), [58], [62], [65], [68], [100, [103], [108] on product liability and defects.

In 2011, Professor Goldberg was a Visiting Scholar at the Faculty of Law, McGill University, Montreal. He was appointed as a Visiting Scholar at Penn Law School in February to March 2015, giving seminars to the JD and LLM students on Vaccines, Causation and Product Liability. He is a founding UK member of the International Research Network on Technological Innovations, Uncertainty and the Law of Civil Liability, the fifth meeting of which will take place in Durham in 2020. Professor Goldberg is Director of Postgraduate Research in the Law School.
Research interests
Product Liability; Torts; Pharmaceutical Law; Causation