Overview
Dr Samuel Bootle
Associate Professor
---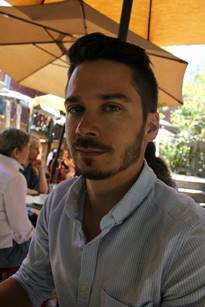 Biography
I studied French and Philosophy at Christ Church, University of Oxford, and went on to complete a PhD on French Literature at Birkbeck, University of London, in 2011. I then spent a year back at Christ Church as a Temporary Lecturer, and three semesters at the University of St Andrews as a Teaching Fellow and Lecturer, before arriving in Durham in January 2014.
My research focuses on nineteenth-century French literature, especially poetry. I am interested primarily in questions of exoticism and nationalism. I recently completed my first monograph, Laforgue, Philosophy, and Ideas of Otherness, which deals with the reception of German philosophy in the work of the late nineteenth-century French poet Jules Laforgue and the importance to this reception of contemporary discourses that cast Germany as 'other'. I have also co-edited (with Dr Claire White, Cambridge) a Special Issue of Dix-Neuf, the journal of the Society of Dix-Neuviémistes, on Laforgue.
In 2016 I completed a two-month fellowship at the Camargo Foundation in Cassis, France, to begin work on a new project dealing with the reception of Buddhist thought in nineteenth-century France.