Overview
Dr Sare Aricanli
Assistant Professor (Early Modern and Modern Chinese History)
---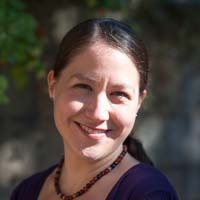 Biography
Sare Aricanli is a historian of early modern and modern China, with a particular focus on the social and cultural history of science and medicine, as well as China's place in a globalising world. She is interested in questions of ritual, text, gender, the human–animal 'divide', and state–society relations.
Sare's published work has covered the history of Chinese state medicine, the incorporation of 'Mongolian' methods of equine care and management into Qing state practice, as well as the textual transmission of medical knowledge in and beyond East Asia. Her work explores different cultural registers in the Qing, including the role of the Manchu language. She has traced broader connectivities through the study of medical figures, from Gong Tingxian in the sixteenth/seventeenth centuries to Ida Kahn in the nineteenth/twentieth centuries.
Sare is currently completing a book with the tentative title Medicine and the State: Pluralities, Reform, and Knowledge Exchange in China over the Long Eighteenth Century, showing the extent to which state medicine in early modern China was political, multicultural, and part of the globalising early modern world. Situating state medicine within its broader political and cultural contexts, she reveals the range of medical and non-medical actors whose involvement in political processes as well as cultural and knowledge exchanges shaped (state) medicine in Qing China.
Sare has a strong interest in material and visual culture, which has resulted in collaborations with the British Museum and Durham University's Oriental Museum. She currently serves as the History Department's Library, Archives, and Collections Liaison.
Sare holds Masters degrees from both the Beijing University of Chinese Medicine and from Princeton University, where she also completed her doctorate. Prior to joining Durham University, she was a visiting fellow at Harvard University. Her work has been supported by the China Scholarship Council and a Fulbright-Hays IIE Fellowship.
Research interests
history of medicine
history of science
ritual
text