Overview
Professor Stan Taylor
Honorary Professor
---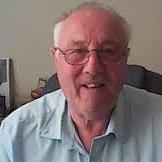 Biography
Stan Taylor was educated at the Universities of Oxford and Warwick. For many years he researched and taught in the social sciences at Warwick before moving into academic staff development. Subsequently he became Director of Quality Enhancement at the University of Newcastle upon Tyne and then Director of the Centre for Academic and Researcher Development at Durham University, where he is currently an Honorary Professor in the School of Education. 
He formally retired in 2013, but has continued with his long-standing work in doctoral education.
He has facilitated workshops with doctoral supervisors to enhance their practice in over 50 universities in the UK and many overseas in Europe and the Far East.
In 2016, he was co-opted to the Executive Committee of the UK Council for Graduate Education to oversee the creation of the Research Supervisors' Network, of which he is currently the chair. In 2018-2019, he authored the UKCGE Good Supervisory Practice Framework and subsequently led on the development of an associated Supervisor Recognition programme. By 2023,  supervisors in over 50 universities in the UK and overseas had gained recognition for their good supervisory practice.
In 2022, in association with colleagues from the School of Education in Durham and the University of Sophia in Bulgaria, he was a founding member of the International Centre for the Comparative Study of Doctoral Education (https://iccsde.com/).  
He remains an active researcher in the field. In 2023, he co-edited and contributed to a special issue of Innovations in Education and Teaching International on 'The Changing Landscape of Doctoral Education'. Recent books include (with Vijay Kumar and Sharon Sharmini (eds.)) Doctoral Examination: Exploring Practice Across the Globe (Routledge, 2023) and (with Margaret Kiley and Karri. A. Holley (eds.)) The Making of Doctoral Supervisors (Routledge 2021) and (with Margaret Kiley and Robin Humphrey) A Handbook for Doctoral Supervisors (Routledge, 2018).
 His current project (with Margaret Kiley) is a third edition of 'A Handbook for Doctoral Supervisors' to be published by Routledge in 2024.
Esteem Indicators
2021: Honorary Member of the Association of Professionals in Doctoral Education, based at the University of Vienna:
2020: Honorary Life Member, UK Council for Graduate Education:
2020: Principal Fellow, Higher Education Academy:
2019: Chair, Research Supervisors' Network, UK Council for Graduate Education:
2016: Co-opted to Executive: UK Council for Graduate Education:
2015: Fellow of the Royal Society of Arts:
2014: Consultant: Higher Education Academy:
2012: Accreditor: Higher Education Academy:
2009: Faculty member: European Doctoral Association in Management and Business Studies Supervisor School:
2007: External Examiner: University of York:
2004: Member of the coordinating group on Quality in Doctoral Education, European Universities Association Doctoral Programmes Project:
2000: Auditor: Quality Assurance Agency:
2000: External Examiner: University of Nottingham: