Overview
Professor Thomas Allen
Professor
---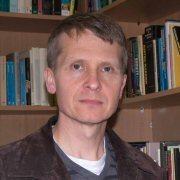 Biography
Tom Allen has a BA from Queen's University, Kingston, Canada, an LLB from Dalhousie Law School, Halifax, Canada, and an LLM from the School of Oriental and African Studies, London. He began his academic career at Durham in 1991, and has previously held posts at Newcastle Law School and the University of Leeds. Prior to entering academic life, Professor Allen practised law in Toronto, Canada and taught secondary school mathematics as a volunteer in Botswana.
His principal area of research concerns property as a human right. He has published a number of articles on the topic and two books, The Right to Property in Commonwealth Constitutions (Cambridge, 2000) and Property and the Human Rights Act 1998 (Hart Publishing, 2005).
Professor Allen was Visiting Adjunct Professor at Cornell Law School, Cornell University, USA in the Fall Semester, 2005, and has been a visiting lecturer at Stellenbosch University, South Africa.
Professor Allen became the Master of Grey College, Durham, in October 2011.
Teaching Areas
Research interests
The right to property in constitutional and international law