Overview
Dr Yael Almog
Associate Professor
---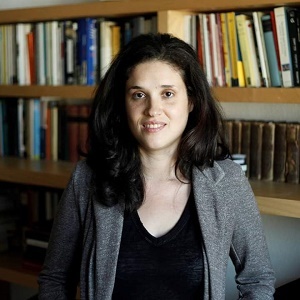 Biography
My work on German literature and culture since 1750 and until the present focuses on theology, philosophy and literary theory.
My first monograph Secularism and Hermeneutics appeared in 2019 with the University of Pennsylvania Press. This book argues that viewing readers as a coherent collective helped Enlightenment thinkers present the Bible as a universal cultural asset. To establish this, I have investigated biblical exegesis and aesthetics in the works of J.G. Herder, Moses Mendelssohn, Kant, Hamann, Hegel, and Schleiermacher. My ongoing research explores German-Jewish encounters; hermeneutics and literary theory; and literature and political philosophy. I'm happy to supervise research students working in any of these areas.
My second book project investigates post-1945 literary and artistic presentations of Europe as a homeland for Jews. I study works by Jewish migrants to/from Germany that depict the irony that ensues when, for some individuals, the Jewish exile in Europe became an exile from Europe. I ask how fictions of return to Europe have posed a continual challenge to political theories that view the Jewish departure from Europe as irreversible such as Hannah Arendt's accounts of totalitarianism. In presenting this project to the wider public, I often work together with artists and authors. I have thus collaborated with the Gorki Theatre Berlin, the Goethe Institute Amsterdam, the Tarbut Convention in Schloss Elmau, and the Jewish Museum Berlin.
Before coming to Durham I held several research posts in Germany. I led a research project at the Martin Buber Institute for Jewish Thought and Philosophy at the Goethe University Frankfurt, where I lectured in theology. I have been a fellow in intellectual history at the Lichtenberg-Kolleg in Göttingen. I have also worked at the Center for Literary and Cultural Research Berlin (ZfL). As a review editor for the journal Political Theology, I continue engaging with new publications that bring together religion and political thought.
Supervision students
Miss Claire Leibovich
PhD Research