Education - Secondary (School Direct Route)
Become a secondary school teacher with our Department for Education (DfE) accredited and Qualified Teacher Status (QTS) registered course.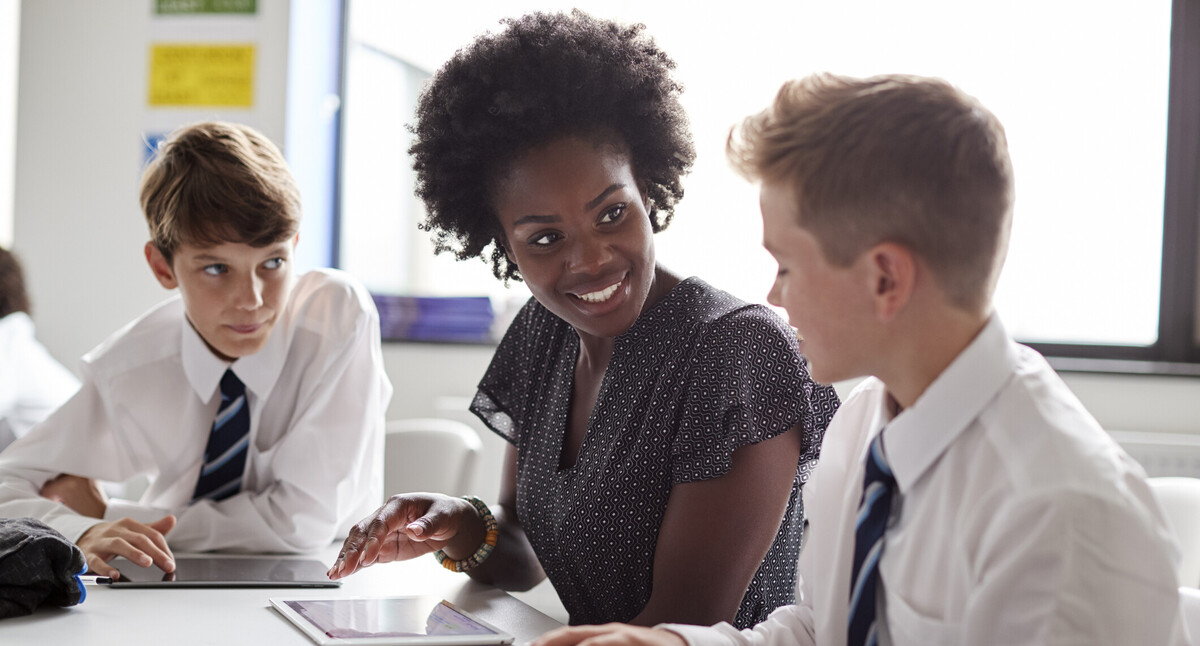 1
Course details
The course aims to provide you with professional and academic training in preparation for your role as a secondary teacher. Underpinning the course is a belief that successful teachers need to understand how children learn and that this is best achieved through a combination of theory, practice and reflection.
The Durham PGCE Secondary Course has been developed in partnership with schools, and offers a strong practical element, with student teachers spending a substantial part of the year (around 120 days minimum) in school. You will follow the Core programme and activities with your School Direct Lead School taking responsibility for your placements. On the course, you will have opportunities to develop an understanding of the values and issues which underpin education and are encouraged to develop and articulate your own beliefs. The responsibility for training is shared between schools and the University, which together provide a supportive professional environment in which you can develop your knowledge, skills, understanding and expertise.
Course Structure
The course is organised into three modules:
Professional Issues in School-based Education
Teaching and Learning in the Curriculum
Self-directed Study
The Professional Issues in School-based Education relates to the Durham University ITE Curriculum and is delivered through the Research Related Professional Practice programme (RRPP).
The RRPP is designed to bridge the gap between research and professional practice. It encourages trainees to focus on key subject specific threshold knowledge linked to deep thinking in terms of how to teach in order to have maximum impact on pupil learning.
Teaching and Learning in the Curriculum and Self-directed Study assignments are studied at Masters Level. The Teaching and Learning in the Curriculum Module draws on the international research expertise within the School of Education enabling student teachers to engage critically in issues relevant to the classroom and school community, particularly those that impact the success of children as learners.
The Self-directed Study module draws on the aspect of teaching and learning in a small-scale action research piece of work, and links this to critical engagement with published educational research.
These Masters modules provide an opportunity to consolidate theoretical knowledge, through lectures and mixed subject and phase seminar groups taught during a Reflective Practitioner Conference. In addition to covering Teachers' Standards, these modules will enable assessment work to be carried out for the award of PGCE.
On successful completion of the course, our beginning teachers have 90 credits and QTS.
Visit Us
The best way to find out what Durham is really like is to come and see for yourself!