Fellowship honour for two leading academics
1 March 2023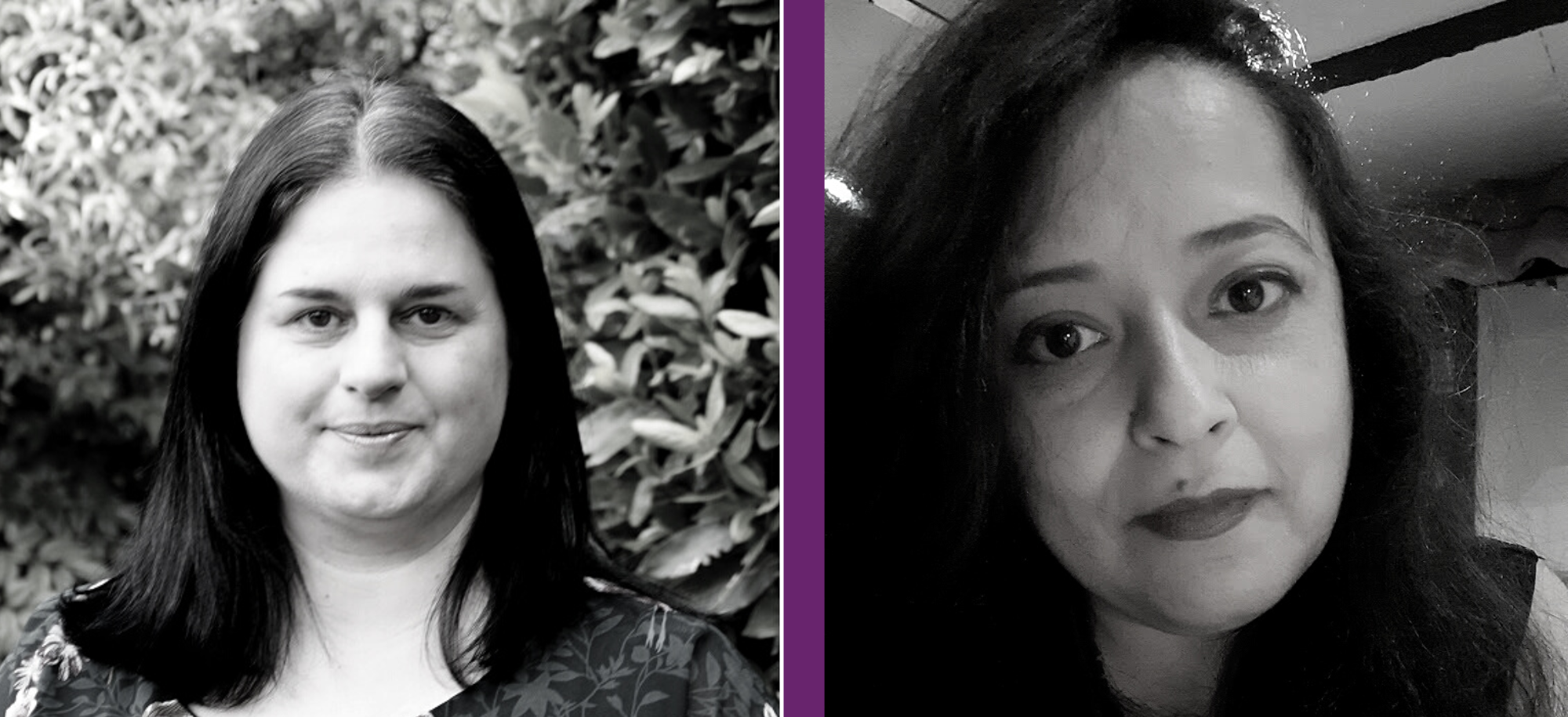 We're celebrating the news that Professor Deborah Riby from our Department of Psychology, and Associate Professor Nadia Siddiqui from our School of Education, have both been elected to Fellowship of the Academy of Social Sciences, in recognition of excellence in their respective fields, and their wider contributions to the social sciences for public benefit.
Leading light in developmental psychology
Professor Deborah Riby is co-Director of our Centre for Neurodiversity and Development. Focusing predominantly on the neurodevelopmental conditions Williams Syndrome and Autism, she works to understand areas of cognition, behaviour, and social function to inform how best to support neurodivergent young people at school, and as part of an inclusive neurodiverse society.
Deborah has championed the quality of UK developmental psychology research through roles including Chair of the British Psychological Society's Developmental Psychology Section (2020-2022) and as a member of the REF2021 panel. Furthermore, she has supported research and researchers across the breadth of the social sciences as Director of the ESRC-funded North-East and Northern Ireland doctoral training partnership (NINE DTP; 2018-2023), training the next generation of social scientists.
Deborah is committed to achieving real-world impacts through her work, for example developing Williams Syndrome family support guidelines and as a Professional Advisor for the national Williams Syndrome Foundation charity. Her support materials on anxiety in Williams syndrome have been translated into numerous languages and she has delivered family anxiety workshops as far afield as Serbia and Japan.
Deborah has focused on developing evidence-based, practical, and accessible support for autistic and neurodivergent learners at school, including collaborating on a free online training tool for educators called Triple-A.
Tackling education inequalities
Associate Professor Nadia Siddiqui is a part of our Durham University Evidence Centre of Education (DECE) within the School of Education. Her research addresses the links to specific issues and indicators of disadvantage, such as poverty, that might determine a child's educational outcomes. It informs policy evidence on Pupil Premium funding in schools, early childhood and development, and the wider impact of schooling – including social and emotional development, and civic values.
She is passionate about the application of robust evidence to inform education policy and practice. Her research impact is evident in the 4* impact case study she authored for REF 2021. Her research findings on identifying and overcoming educational inequalities are in widespread use by schools and education policy makers. She is recognised as a research ambassador for Schools North East. She is an adviser to the Cabinet Office UK Trials Advice Panel.
Nadia has just completed a large British Academy-funded study of schooling in India and Pakistan – covered in her new Routledge book "Making Schools Better for Disadvantaged Students". Her research is international in reach, spanning not only the UK, Pakistan and India, but also Spain and the Slovak Republic.
Nadia was recently named among UPSIGN's Top 75 Notable British Pakistani Academics for 2022/2023, recognising her globally applied expertise in education research and dedication to education equity.
Find out more:
Psychology at Durham
Our Department of Psychology prides itself on being a collegiate and welcoming department, committed to success for all who work here. Through dedicated teaching sessions, an optional placement module, external speakers and even an employability retreat – we actively prepare students for working life. We are proud to be ranked in the Top 10 Psychology departments in the UK by The Complete University Guide 2022. 
Feeling inspired? Visit our Psychology webpages to learn more about our postgraduate and undergraduate programmes.
School of Education at Durham
We are one of the leading Schools of Education in the UK and ranked in the top 100 in the QS World University Rankings by Subject 2022.
We aim to expand the frontiers of educational knowledge and to inspire our students to become the future architects of an equitable and sustainable world. Our students go on to successful careers in a wide range of different sectors.
Feeling inspired? Visit our School of Education webpages to find out more about studying with us.