Crisis Information
Advice, help and support in times of crisis.
If you or someone you know is at risk, or in urgent need of emotional support, there is information for internal and external resources you can use to seek support, guidance and help.
Information for Current Students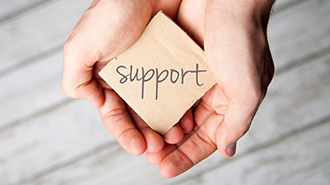 If you feel at risk, or in urgent need of emotional support, you can call our 24-hour NHS crisis service on 0800 0516 171.
If you are not in Durham you can find your local mental health crisis service at: https://www.nhs.uk/nhs-services/mental-health-services/where-to-get-urgent-help-for-mental-health/
You can also call your out-of-hours GP or NHS 111. Your GP can provide urgent medical/psychiatric attention or referral and has overall responsibility for your physical and mental healthcare.
If the situation is life-threatening, go to the Accident & Emergency department at your nearest hospital which is open 24 hours every day.
The Samaritans offer a 24/7 listening service for anyone experiencing a mental health crisis or needing to talk. It is anonymous and non-judgmental and available on 116 123 (Freephone).
Shout 85258 is a free, confidential, 24/7 text messaging support service for anyone who is struggling to cope. By texting the word 'SHOUT' to 85258 you begin a conversation with a trained Shout Volunteer, who will text back and forth. You share only what you feel comfortable with.
Get in touch
How you can find and contact the Durham University Counselling & Mental Health Service.
Contact Us
Durham University Counselling & Mental Health Service
Palatine Centre
Stockton Road
Durham
DH1 3LE
Telephone: 0191 334 2200