The Centre
Research in particle theory has been conducted at our university since 1963.
The Centre for Particle Theory (CPT) was established in 1988 to bring together activity in the departments of mathematics and physics. The CPT is one of the largest particle theory groups in the UK, with research activity spanning the from analysis relevant to experiments at the Large Hadron Collider (LHC) to fundamental studies of the nature of spacetime and gravity.
People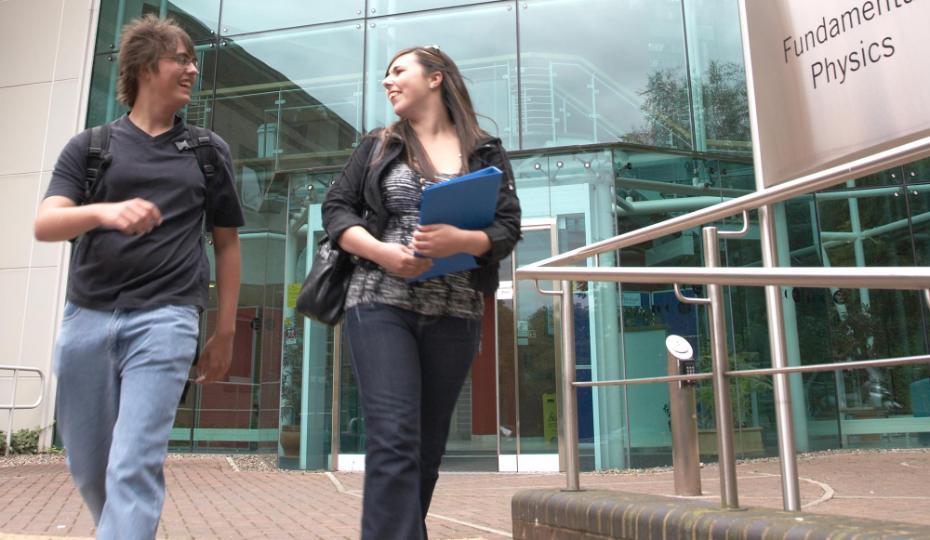 Members and job opportunities
The centre is led by two co-directors, one in Mathematics (currently Simon Ross) and one in Physics (currently Michael Spannowsky, also director of the IPPP). It currently has 34 permanent members, and more than 60 research staff and students. The centre continues to grow - see our Jobs page for openings, and Graduate Studies to learn about studying in the centre.
The CPT is responsible for the MSc in Elementary Particle Theory, with a coherent programme of over 200 lectures on topics in mathematical physics and elementary particle theory, intended to take students from undergraduate degree level to the frontiers of research. Its activities include:
The organization of more than 20 national and international meetings in Durham each year including hosting the Annual Theory Meeting.

The admission of Graduate Students in the relevant areas of research.
A fortnightly colloquium talk aimed at all members of the Centre.

The centre includes the Institute for Particle Physics Phenomenology, the UK's national centre for particle phenomenology, established in 1999.