Durham Global Awards
A celebratory dinner on 10 March 2023 at Stephenson College recognised individuals and teams who have made a significant contribution to furthering international collaboration and understanding across the University.
Scroll down to meet the Durham Global Awards 2023 winners.
Find out more about our global impact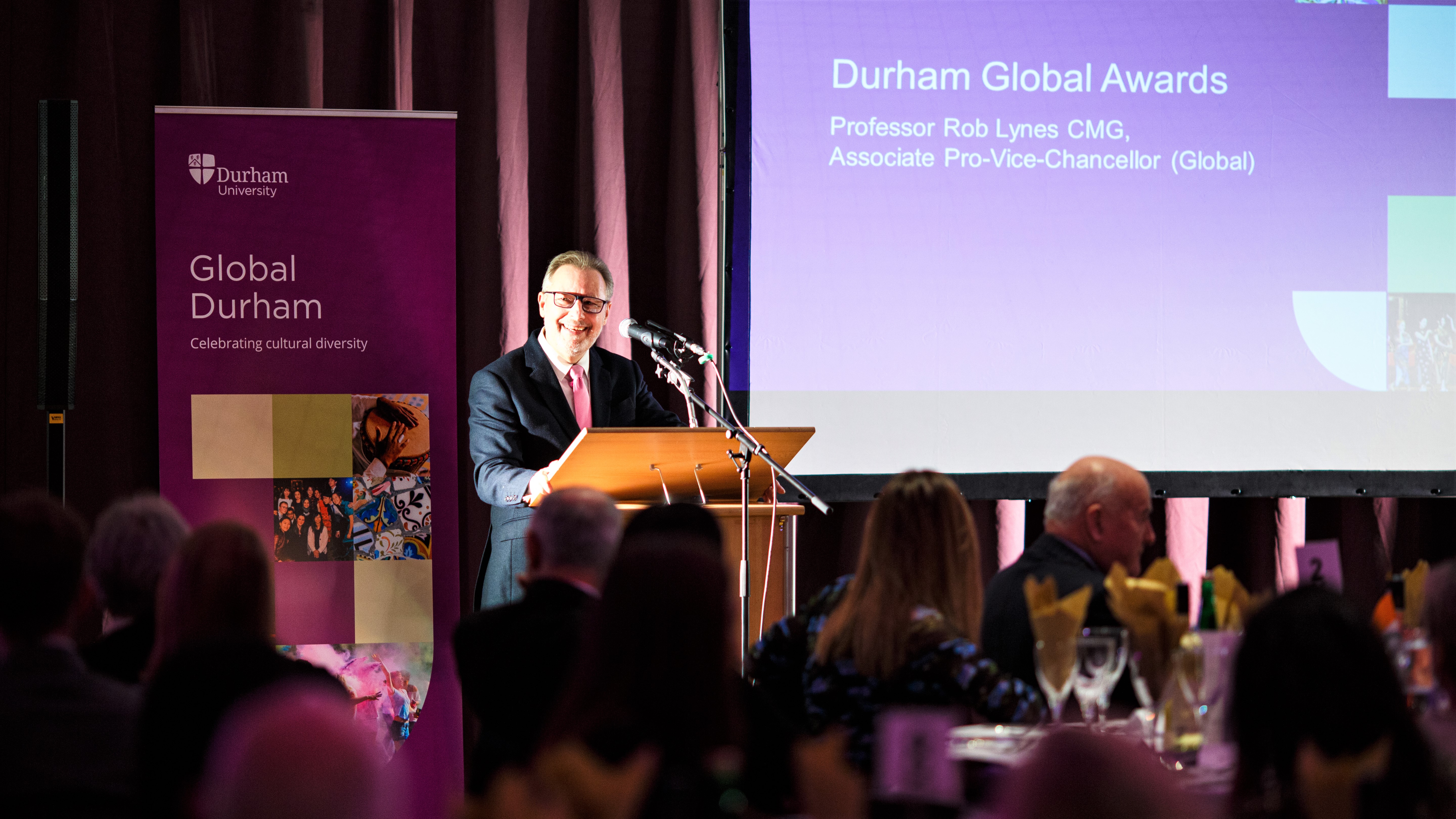 Durham Global Awards 2023 winners
The nominations we received reflected both individual and team contributions to our cultural diversity and the impact made by projects, partnerships and collaborations on a global level. We will be adding more winners' profiles over the coming weeks, so keep checking back for further updates.
Other outstanding global contributors
It was difficult to choose just one winner per category from the all of the outstanding entries we received, highlighting the excellent global work across the University. Click below to discover more of our star performers, including those who were highly commended in the awards.
See a complete list of the winners and runners up