Physical Activity Inequalities - Collaboration through Research, Policy and Practice
11 November 2022

The Department of Sport and Exercise Sciences recently collaborated with practitioners, policy makers and researchers at their event 'Addressing physical activity inequalities through research-policy-practice collaboration', co-hosted with Country Durham Sport.
Addressing Inequalities
The event highlighted the ongoing research and work in the region addressing physical activity inequalities, and how best to engage people from disadvantaged and complex populations.
It was of great benefit to engage key practitioners and policy makers in shared discussions on how to take research and issues around physical activity inequalities forward.
Turning Research into Impact
Department staff shared insights from their research and led wider discussions, sharing knowledge on a wide range of far-reaching issues including: aligning physical activity and healthy weight approaches; older people and physical activity; fostering inclusivity in disability sport; whole systems approaches; moving through menopause; and, crucially, how to turn research into impact.
Collaboration across the Region
The Department of Sports and Exercise Sciences is committed to ensuring its research promotes social justice, and continually works with local stakeholders to make a difference in County Durham and the North East.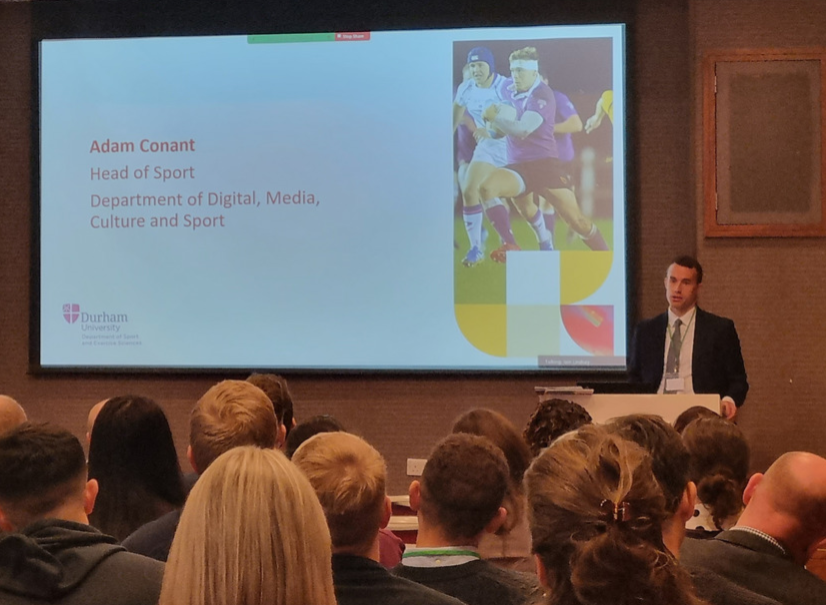 Keynote speaker Adam Conant, Head of Sport at Department of Digital, Culture, Media and Sport said: "It was a pleasure to come to Durham to see the great collaboration taking place between the University and County Durham Sport.
"The conference addressed important areas around co-production and accessibility in sport and provided good ideas and challenges as we continue to work towards a new government sport strategy".
Find out more: