Lessons from the Past: Managing vernacular heritage sites in times of climate change (Gül Aktürk, Ph.D. candidate at TU Delft )
The impacts of climate change are influencing the rural communities and their heritage assets.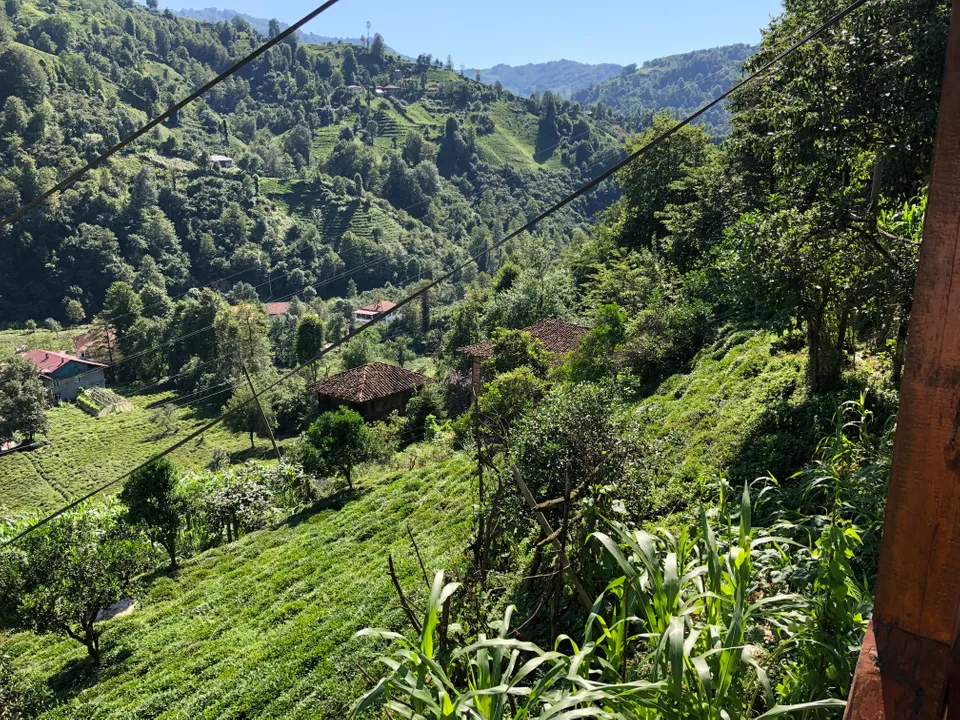 Traditional roof construction of the vernacular buildings is visible at different levels of the steep topography in Arılı village of Fındıklı
The video of this talk will be made available on the IMEMS YouTube channel at the given time.
About the talk
Vernacular heritage has been considered to be resilient and its vulnerabilities have been largely disregarded. However, there are many unresolved issues regarding the preservation of these undesignated heritage sites and intangible values attached to them. The city of Rize in the Eastern Black Sea region in Turkey exemplifies not only vernacular heritage but also issues brought by climate change, including extreme rainfalls, flooding, and deforestation. The unstructured interviews with local people reveal a lot about past knowledge of climate and landscapes, present issues, and climate-resilient settlements for the future. The insights, experiences, and knowledge of local communities help us understand the climate-induced damages in the context of rural sites and the ways to tackle them. As a result, the findings from the selected case will present lessons to learn for climate resilience from vernacular heritage sites.
About the speaker
Gül Aktürk is a Ph.D. in the Department of Architecture at TU Delft in the Netherlands. Her research deals with the impacts of climate change on rural built heritage. Her research interest lies in climate adaptation and management of cultural heritage particularly in the Eastern Black Sea region in Turkey. She is a member of the ICOMOS Netherlands and the Centre for Global Heritage and Development under heritage & environment. She is also in the editorial staff of the European Journal of Creative Practices in Cities and Landscapes.
Gül has previously worked in several architectural conservation, restoration projects, and archaeological excavations for over 5 years. She holds MSc in Architectural Conservation from the University of Edinburgh in the UK. To date, she published articles related to intangible heritage and climate-displacement, cultural landscapes, vernacular heritage under the threat of climate change.
Further Reading