On Pilgrimage: From Miners Cathedral to Durham Cathedral: The Durham Miners Gala as a Modern Day Pilgrimage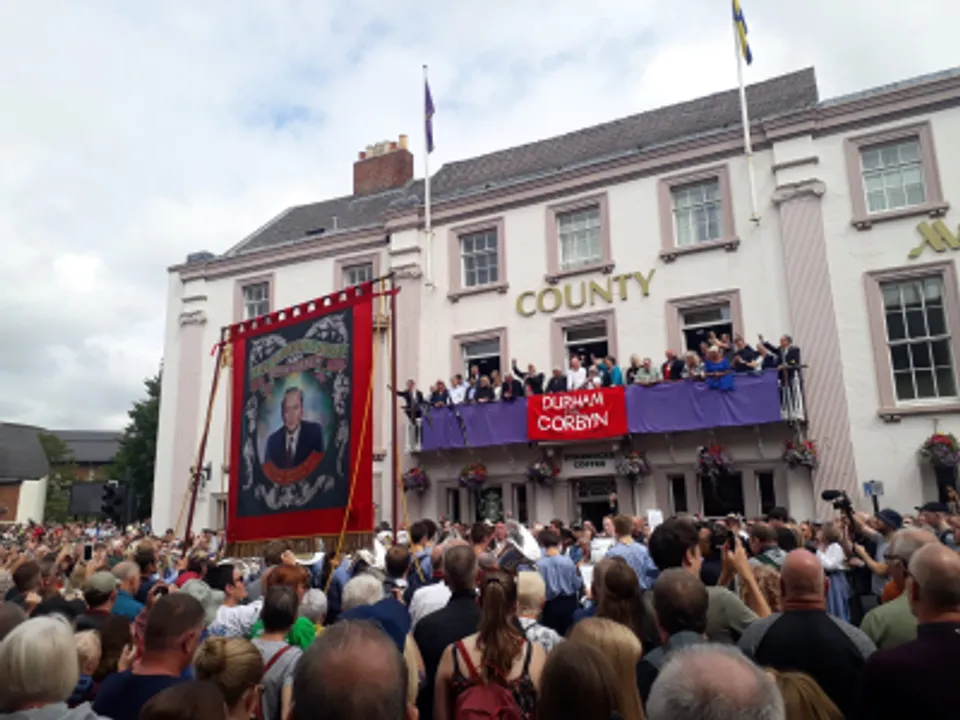 17th November 2020, 17:00, Abi Knowles
17th November 2020, 17:00, Abi Knowles
Abstract

The Durham Miners Gala (or the Big Meeting) is held in the city every year on the second Saturday in July and provides a celebratory focal point for the former mining communities of the region. Central to the pageantry and spectacle of this modern-day pilgrimage is the vibrant collection of lodge banners that wend their way from their home villages through the streets of Durham to their eventual stopping point at the city's racecourse. The route these banners take as well as the symbolism contained within their designs is key to understanding the enduring appeal of this event which has taken on new meaning since the closure of Durham's coalfield in the 1990s.
In this short talk I consider the history of the Big Meeting and the role of banners in the event. Using the Horden Lodge banner as an example I will discuss the Big Meeting as a modern pilgrimage for former mining communities, the route of the banner through the village and the streets of Durham and the importance of the banner in this celebration.
Suggested readings
Temple, David, Big Meeting: A History of the Durham Miners' Gala (Washington: TUPS Books 2011)
Emery, Norman, Banners of the Durham Coalfield (Stroud: Sutton Publishing Limited 1998)
Tomaney, John, After Coal: Meanings of the Durham Miners Gala (Frontiers in Sociology 2020)
Abi Knowles completed her degree in Archaeology at Durham University in 2008 and is currently working with IMEMS to research links between the Durham Miners Gala and Durham's World Heritage Site, looking particularly at the village community of Horden.