Overview
Dr Hubert Shum
Associate Professor
---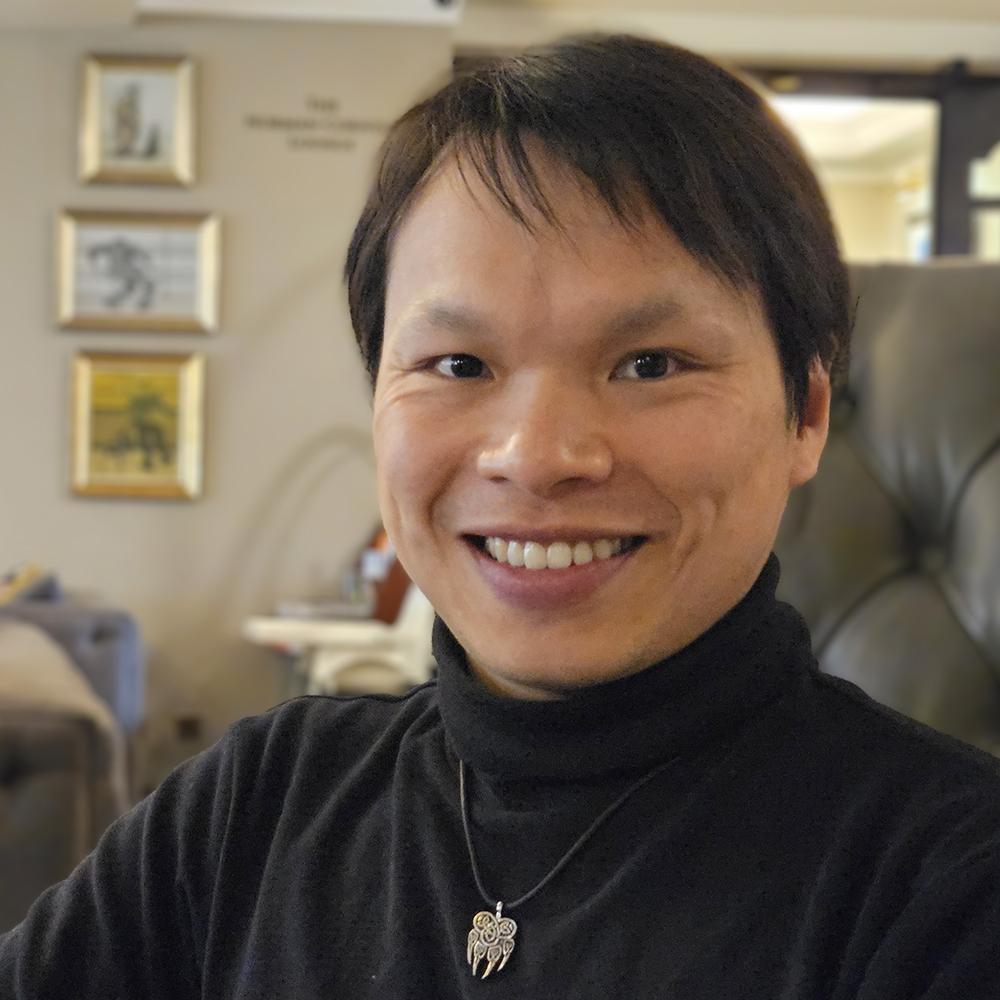 Biography
Homepage   Google Scholar   YouTube   LinkedIn   Twitter   Github   Email
Research Interests: Computer Vision, Computer Graphics, Machine Learning, Biomedical Engineering
Dr Hubert P. H. Shum is an Associate Professor and the Deputy Director of Research in the Department of Computer Science at Durham University researching on spatio-temporal visual computing. His research is fundamental to many disciplines, facilitating him to engage in various multidisciplinary research centres. He is a Co-Founder of the Responsible Space Innovation Centre, a Fellow of the Wolfson Research Institute for Health and Wellbeing, and a Steering Group Member of the Centre for Visual Arts and Culture. Before this, he worked as the Director of Research/Associate Professor/Senior Lecturer at Northumbria University, and a Postdoctoral Researcher at RIKEN Japan. He received his PhD degree from the University of Edinburgh, and his Master's and Bachelor's degrees from the City University of Hong Kong.
To develop his team, he has led research projects as the Principal Investigator awarded by EPSRC, the Ministry of Defence, the Royal Society and Innovate UK. He has also been a Co-Investigator in NortHFutures, a £4.17 mil EPSRC project to found a new digital health hub in the North East England. These have facilitated him to have supervised more than 30 PhDs, recruited multiple Post-doctoral Researchers, and collaborated with international researchers from the UK, China, France, Japan and India. To engage the academic and industrial networks, he has chaired international conferences such as Pacific Graphics, BMVC, ACM SIGGRAPH/Eurographics SCA and ACM SIGGRAPH MIG. Contributing to the research community, he has served as an Associate Editor for Computer Graphics Forum, a Guest Editor for the International Journal of Computer Vision, and a Program Committee member in 19 conferences such as Eurographics, CVPR and Pacific Graphics.
He has authored over 150 research publications in the fields of computer vision, computer graphics, machine learning and biomedical engineering, particularly focusing on modelling human-related data with deep learning.
Joining Us
If you aspire to develop yourself and conduct high-quality research, do explore working with the team as a PhD student, a visiting/internship student, or an academic visitor. Dr Shum's team has a supportive culture with members developing successful research and enjoying their vibrant lifes in the UK. See further information and application procedures.
Some self-funded PhD oppotunities include:
Recent Research
Research Grants
Esteem Indicators