Overview
Professor Jennifer Ingleheart
Professor
---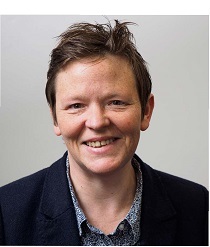 Biography
Areas of doctoral supervision
I am keen to supervise students working on any aspect of Latin poetry and its reception (including translation), as well as those with an interest in the reception of Roman culture in later constructions of homosexuality.
Education and career
I took up a lectureship at Durham in 2004, on completion of my Oxford D. Phil., and after holding teaching posts in the United States, the University of Wales, and several Oxford colleges.
Outreach and schools' talks
I am passionate about sharing my interest in Classics with a wider audience, and I regularly give talks at schools and to wider public audiences. I am very happy to deliver schools' talks on the poems in the current Ovid, Amores 2 OCR A level, and have recently given public talks on slavery in Ovid's Amores, and on the history of sexuality and classical reception.
Research and other interests
I have a long-standing interest in Latin poetry (particularly the works of the elegists and Catullus), its relationship with politics and culture, and its reception (including its translation history), and welcome enquiries from prospective graduate students considering working in any of these areas. A more recent research interest is in how later cultures have responded to the phenomenon of Roman homosexuality, and the role which ancient Rome has played in modern ideas about sexuality, and I would welcome prospective graduate students with an interest in this underexplored and diverse area.
A revised version of my doctoral thesis, a commentary on Ovid, Tristia 2, was published by Oxford University Press in 2010, and OUP published my edited volume on the reception of the figure of the exiled Ovid (Two Thousand Years of Solitude: Exile after Ovid) in 2011. I have recently written papers on homoeroticism in Ovid, the sex scene in Ovid's Ars amatoria 2, translations of classical texts in Thomas Cannon's 1749 defence of same-sex love, and the engagement with Catullus by Sir Richard Burton and Leonard Smithers.
An ongoing research project, Romosexuality, explores the role played by the reception of Rome in the construction of Western homosexual identities; I organised a major international conference (funded by the British Academy) on this topic which was held in Durham in April 2012, and I then edited for OUP a collected volume of papers arising from the conference: for more information on the conference and its remit, see http://romosexuality.wordpress.com/. This interest has more recently led to my work on a monograph entitled Masculine Plural: Queer Classics, Sex, and Education (2018, OUP), which explores the queer classicism of schoolmaster and author Philip Gillespie Bainbrigge (1890-1918), classicist A. E. Housman (particularly in his Praefanda), and others, as expressed in 'underground' works.
My interests in the history of sexuality and in works which have received societal censure or even censorship led me to act as the curator of a 2018-19 display at the Bodleian Library, Story of Phi; this display exhibited in public for the first time books from the Bodleian's extensive collection of works considered 'obscene', which were once segregated from the rest of the Bodleian's collection.
I am keen to share my love of classics with more than just my fellow academics and students, and my introductory essays on the AS level Latin set text (Ovid, Amores 3.2, 4, 5 and 14) were published by Bristol Classical Press; I also regularly speak at school and outreach events around the country, and appeared in Michael Wood's 2017 BBC 4 documentary, Ovid: The Poet and the Emperor.
Research interests
Ovid
Ovidian exile and its reception
Politics and Latin poetry
Reception of Latin poetry
Reception of Roman homosexuality
Sex and censorship
The history of homosexuality
Catullus