Overview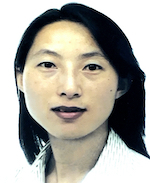 Biography
Professor Wu is a Chair in Engineering Science. She received her PhD in Engineering Science from University of Oxford. Her background and current research is multidisciplinary. She was awarded both a DPhil (Biomaterials) and a Master in Computer Science (Parallel Computing) by the University of Oxford before becoming became a Career Development Fellow in the Department of Engineering Science at the University of Oxford.
Since joining Durham, she has held and is currently holding various research fundings and awards as Principal Investigator (e.g. Rosetrees Interdisciplinary Award and a Royal Academy of Engineering Global Research Award) in Biomaterials, Mathematical Modelling, Tissue engineering, Biomechaincs and Biotribology. Her main research interest is in structure, function, process and modelling of natural, synthetic and biomimetic materials for biomedical and environmental applications.
She firmly believes in promoting a research-led interdisciplinary learning environment and is keen in designing education programme that integrates education, research and enterprise.
Research Projects
Rosetrees Interdisciplinary Award (runner-up) for Bioengineered Lenses
EPSRC Funding on Novel Diagnostic Tool for Tissue Damage (total £1.28 million)
Leverhulme Grant on Lens Modelling
National Osteoporosis Society Funding on Hip Fracture
Medical Research Council Strategic Award on Biomaterials
Royal Academy of Engineering Funding on Tissue Engineering
EPSRC Funding on Novel Approaches for Improving UHMWPE Wear and Fatigue Properties in Knee Joints
EPSRC Funding on Adsorption and Adhesion on Semi-Crystalline Polymers
Technology Strategy Board Funding on Novel Hip
Biomet Funding on Next Generation Joints
Morgan Advanced Ceramics Funding on Orthopaedic Arthroplasty

Biomet Funding on Structural and Biotribological Investigations of Ceramic-on-Ceramic Hip Joints
EPSRC and Biomet Funding on Structural and Biotribological Investigations of Ceramic-on-Metal Hip Joints
PhD Projects available
Project 1 A Fully Funded PhD Scholarship in Bioengineering
Fully funded PhD scholarship (UKRC Home rate) is available as part of an exciting multidisciplinary project embracing biosciences, physics and engineering and aiming to combat blindness and human ocular diseases.
The human eye is a complex organ of vital importance for everyday life. A wide range of biomaterials are used to fabricate ocular devices to correct functional deficiencies caused by disease and ageing. The exciting project will build upon Rosetrees Trust Interdisciplinary award. Rosetrees Trust supports the highest level of biomedical research. This is an excellent opportunity to work with highly interdisciplinary team to advance biomedical research.
The fully funded scholarship is available immediately. Applications from existing graduates and those graduating this summer are welcome.
Project 2 Electrospinning and Electrospun Nanofibres
Publications on electrospinning and electrospun fibrous structures have been on the exponential increase since two decades ago, which testifies the worldwide interest in this "new" technology. Electrospun nanofibers have diverse applications such as filtration, sensors, cosmetics. There has been a great interest in electrospun fibrous structures for biomedical applications, which stems primarily from the distinctive advantages of using nanofibrous structures in tissue engineering and controlled release of bioagents. The project will combine electrospinning and nanotechnology to form innovative device for combating complex medical problems.
Project 3 Improving Energy Efficiency in a Modern Water Factory
The combination of a water reclamation plant (such as NEW Water plants) with seawater desalination are being considered in many large developing mega cities around the world. Away from coasts water recycle will become even more important. We have developed a novel hybrid process that needs to be evaluated alongside other process schemes for various water usage scenarios. The process design algorithms available include our recently published methodology for the sizing of forward osmosis plants. This project has international and industrial technical support.
Project 4 Sustainable energy: Potential in Osmotic Power
Just as the separation of salty water into fresh water and a brine requires energy so the mixing of a brine and fresh water can (if it is done in a controlled manner) produce energy. Originally proposed in a Science paper around 50 years ago, there has been much research into osmotic power (variously called pressure retarded osmosis or generically "Blue Energy"). Now that membranes have been tailored for this application and greatly improved the limits to performance are no longer governed by the membrane properties alone. The project will develop a performance envelope based upon various combinations of membrane properties and system hydrodynamics.
Project 5 Improving Energy Efficiency of Aerobic Digestion
Successful operation of Aerobic Digestion in cold weather is challenging. We have discussed a novel approach with the water industry and the research question is: can our approach boost the growth rate of the microbial biomass?
Project 6 Solar Driven, Gravity Driven and Other 'Low Energy' Potable Water Treatment Processes
Drinking water is scarce in many parts of the world were solar energy is plentiful. The project boundary is such as to exclude those processes with a relatively high demand of electrical power. Many processes have been labelled as "emerging processes" for the last decade. After an initial survey three processes from different areas will be evaluate to determine if any have break through potential.
Project 7 Potable Water Treatment Using Direct Flow Membrane Modules: Design of Hollow Fibre Modules
Membranes are now a huge part of the water market, especially since the advent of the Direct Flow modules that uses far less energy than crossflow modules. These are hollow fibre modules with about 10 000 fibres per module. We have developed a model for side take-off that successful captures industrial practice. Other variants are being developed. Now as non-uniform distribution of fibres is intrinsic to the manufacturing process research on the effect of non-uniformity should now be included. We are progressing this work with industrial technical support.
Project 8 Potable Water Treatment Using Direct Flow Membrane Modules: Influence of Cleaning Chemicals Upon Fibre Integrity.
Successful operation of the Direct Flow format is dependent upon the inclusion of periodic backwashes including chemically enhanced backwashes. As the latter may be a few times per day the membranes are exposed regularly to oxidising chemicals. We have piloted a technique for performing accelerated tests and obtained excellent preliminary results. This project has industrial technical support.
Research interests
Advanced Materials for Bioengineering and Environmental Engineering
Biomedical Engineering
Mathematical Modeling