Overview
Professor Stefania Paolini
Professor
---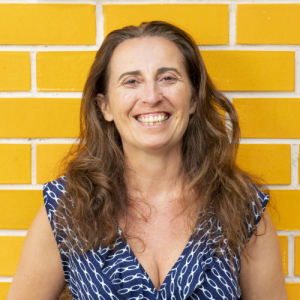 Biography
I am Professor of Social and Intercultural Psychology in the Department of Psychology at Durham University (UK), where I lead the Quantitative Social Psychology Research Group. I am also honorary senior research fellow at the University of Melbourne and at the Australian National University, and a former Associate Professor at the University of Newcastle (Australia).
My research and teaching specialise on the psychology of diversity and social cohesion; I investigate the determinants and consequences of prejudice, stereotyping, and discrimination, as well as ways to mitigate these problems. I am the author of over 55 peer reviewed journal articles and book chapters and I have delivered 120+ conference papers and book contributions. I am best known for my research on intergroup friendship in sectarian Northern Ireland, my theoretical and empirical syntheses on stereotype formation and change, research on negative intergroup contact and contact valence asymmetries. My more recent contributions are on topics of intergroup contact seeking and avoidance and contact volition. My research is highly cited by peers and is discussed in policy briefs by peak organisations like the WorldBank, the United Nations, and UK's Equality and Human Rights Commission. It has earned science and research awards by the (US-led) Academy of Management and the Australian Psychological Society.
My research has been funded by the European Community, the UK's Economic and Social Research Council, the Australian Research Council, the Keats' Endowment Fund and Daphne Keats Chair Endowment Fund. I have recently secured a large research grant from the Australian Research Council to investigate the ecologies and consequences for individuals, groups and communities of voluntary and involuntary intergroup contact. To this end, I will be leading an interdisciplinary research team of social psychologists and human geographers from three continents on a mixed-method research program.
Recently, I have chief edited a special issue on "Advances in Intergroup Contact research" and convened over a dozen of symposia at major international conferences. I have served as Section Editor and I am now on the editorial board of Social Psychology and Personality Compass and Associate Editor for Frontiers in Psychology. I am currently member of the Australian Research Council's Medical Research Advisory Group. I was recently awarded the Distinguished Service award by the Society for the Psychological Study of Social Issues.
I am passionate about Equity and Diversity Issues (EDI) in academia, science, and broader society. I received several service and community awards for my EDI work and I am regularly consulted by the media for my contribution to intergroup dialogue, social cohesion and minorities' empowerment.
I have an extensive track record in research supervision and mentoring of young academics. I am currently seeking capable research students interested in my areas of research expertise and in joining my research laboratory.
Research interests
Discrimination, diversity initiatives and interventions
Intergroup contact seeking and avoidance
Intergroup emotions, stress and anxiety
Intergroup friendships and intimacy
Intergroup interactions and contact
Meta-cognitions and judgment formation
Motivated contact, self-expansion and other motivations for intergroup contact
Negative intergroup contact
Prejudice and prejudice-reduction interventions, including racism, sexism, homophobia, ageism etc.
Social induction, deduction and generalization processes
Stereotyping, stereotype formation and change
Valence asymmetries and negativity bias in contact effects
Voluntary and involuntary contact