How to get to the University
For a more detailed description of how to get to the University, including a campus map, please use the link below.
Click here for campus map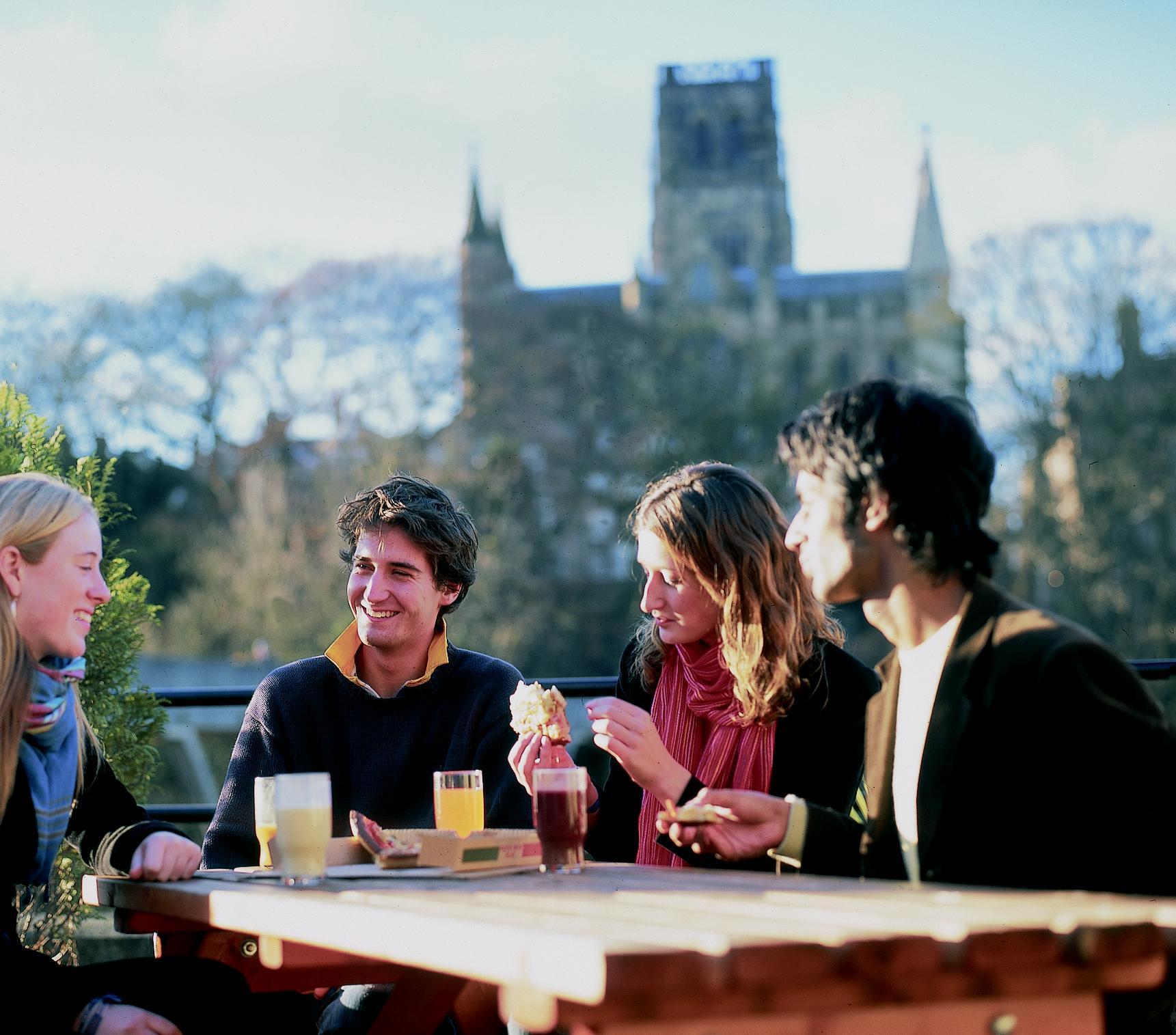 Directions for getting to the University
Durham City
By road
Durham city centre is only two miles from the A1(M). Leave the motorway at Junction 62 on the A690 Durham - Sunderland road and follow signs to Durham City Centre.
Durham is 264 miles from London, 187 miles from Birmingham, 125 miles from Edinburgh and 67 miles from York.
There are several express coach services daily from most major cities. Durham is well served by both regional express services and the local bus network. From the city bus station - a short walk from the railway station - a bus service runs every 15 minutes past the Colleges on South Road.
By rail
A number of train operators offer direct and regular routes to Durham Railway Station, including London and Edinburgh. Durham is around 3 hours from London, just over 3 hours from Birmingham, 2½ hours from Manchester, 1½ hours from Edinburgh and 45 minutes from York.
A taxi will take you from the station to any College in about 5 minutes and you can walk to the city centre in 10 minutes.
By air
Durham is 30 minutes' drive from Newcastle International Airport and about 40 minutes from Teesside International Airport. Both have regular domestic and international flights. Durham is linked to Newcastle Airport by rail and metro.
By sea
Scheduled ferry services link the River Tyne to The Netherlands.
Find out more
Information about External Examiners for Taught Degrees
This page provides brief answers to frequently asked questions about the role and responsibilities of external examiners.
At the end of their term of office, external examiners are also asked to complete a final overview report.
Additional guidance relevant to the process, including procedures, regulations and external reference points.
Where to find us:
The Palatine Centre
Durham University
Stockton Road
Durham
DH1 3LE