Employability and Career Opportunities
Durham Law School offers students access to a wide range of resources to help them stand out in a highly competitive employment market.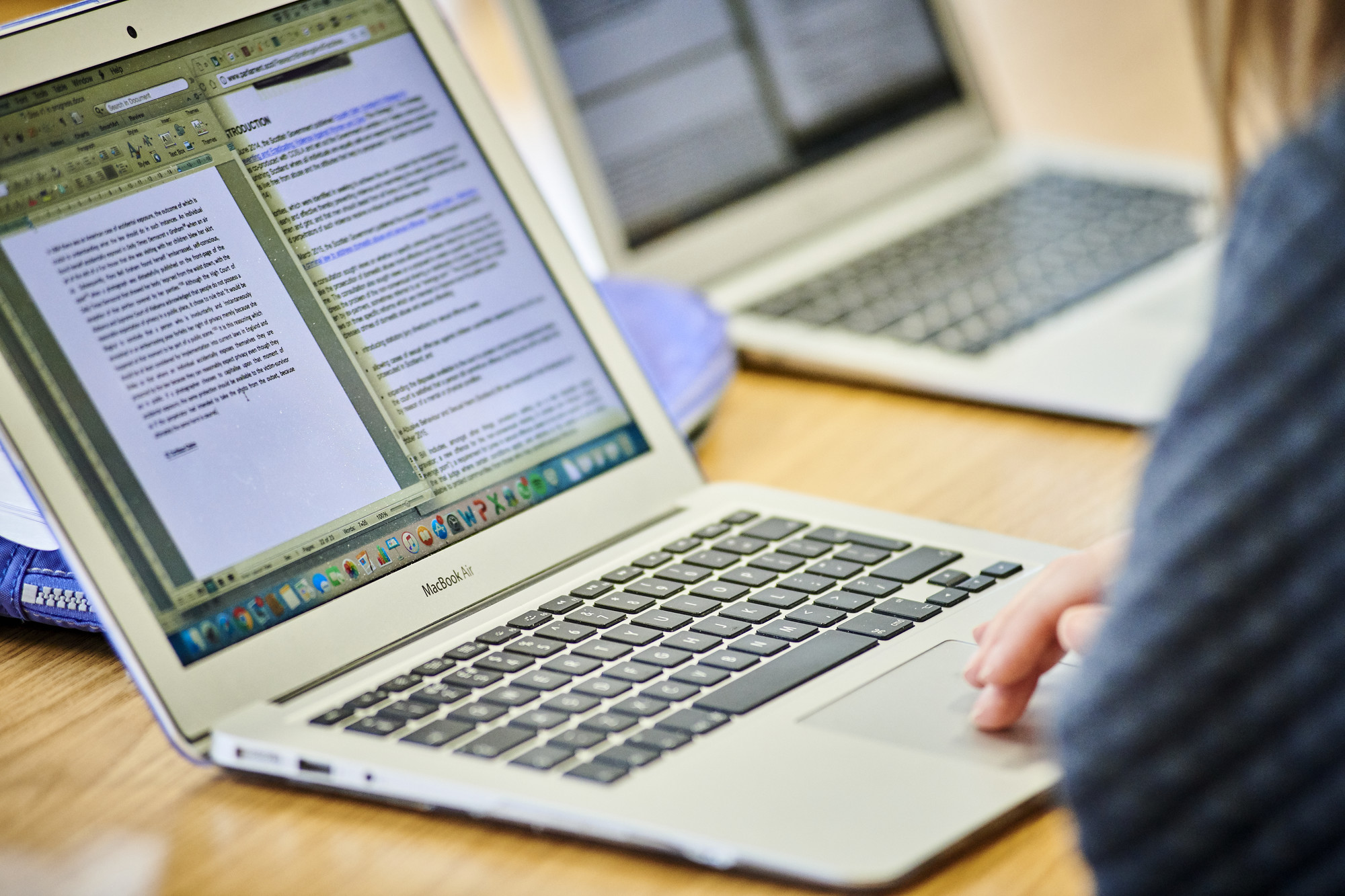 The Durham Careers & Enterprise Centre
Students have access to the Durham University Careers & Enterprise Centre which supports students in developing their career planning and employability skills. It is a free service and is available to students throughout the duration of their academic studies.
Durham Employability and Legal Skills Award
The Durham Employability & Legal Skills Award ("DELSA") is an entirely online Award consisting of 16 interactive exercises designed to test and hone Law School students' employability and related legal skills in readiness for a successful career in or outside the law after graduating from Durham.
"I also wanted to say thank you for creating the Award, it challenged me in areas I did not expect, and showed me what I still need to work on. I found it incredibly helpful and learned a lot."
"It was a really engaging and educational experience, I've learnt a lot from taking part."
"It was a very insightful award and I definitely gained valuable information and knowledge from it. I am very glad I can put it on my CV."
(Durham law school student testimonies)
The Law School Employability Handbook and Employability Page
The Law School offers students online access to a comprehensive Employability Handbook that includes detailed timelines on the steps involved from starting as a first-year law undergraduate to becoming a solicitor or barrister, and guidance on preparing for interviews and assessment days.
Access to leading law firms that make specific recruitment visits to Durham or provide exclusive online events for Durham students
Durham law graduates are highly sought after by leading national and international law firms. To promote career opportunities, these law firms regularly visit Durham or offer online events exclusively for Durham students.
Availability of vacation scheme opportunities
Leading law firms offer a range of vacation scheme opportunities. The availability of those schemes is advertised directly to students via a regular Careers & Enterprise Service newsletter (amongst other sources).
Mentoring schemes
The Durham University Law Society, supported by the Law School, organises the Peer Mentorship Scheme. This scheme provides students who take up that option with a student mentor in another year who can offer support and advice in relation to all of the opportunities available at Durham Law School, including societies and module choices. This opportunity is available to first year law undergraduates who will have the opportunity to be connected with a peer mentor who is a year two or year three law undergraduate.
In addition, the Durham University Law Society runs a mentoring scheme which connects second and third year law school students with Durham alumni who can offer support and advice in connection with career and other development.
Support for social mobility: the First Generation Scholars Network at Durham
The First Generation Scholars Network aims to celebrate and promote the achievements of people who are the first generation of their family to go to the university or are from families, schools or communities where going to university is not the norm. The network also provides the extra support First Generation Scholars may need to negotiate University life and to get the most from their time at Durham. Besides organising events for First Generation Scholars, the Law School also has a designated member of its academic staff to be the contact for its First Generation Scholars.
Student societies
Durham Law School students run a wide range of law related societies who offer opportunities for networking and help develop useful skills (mooting or legal writing skills, etc.). Societies include:
Access to the Law School's Research Groups
The Law School has a number of Research Groups which act as enablers of intellectual innovation in both current and future research. The Research Groups run an active and vibrant programme of international conferences, seminars and workshops, make submissions to consultations, host visiting academics and play a leading role in integrating students into the life of the Law School.
The Research Groups are:
The Research Groups regularly organise lectures and seminars which are open to all students and which offer opportunities to hear from eminent scholars and practitioners. Speakers have included judges from the UK Supreme Court, from the European Court of Justice and leading officials from national and international institutions.