Counting Down to 2030: Integrating Research and Climate Action Impact from Local to Global
Register
14 October 2022 - 14 October 2022
The Centre for Sustainable Development Law and Policy and the Durham Energy Institute are delighted to co-convene a one-day conference with Durham County Council.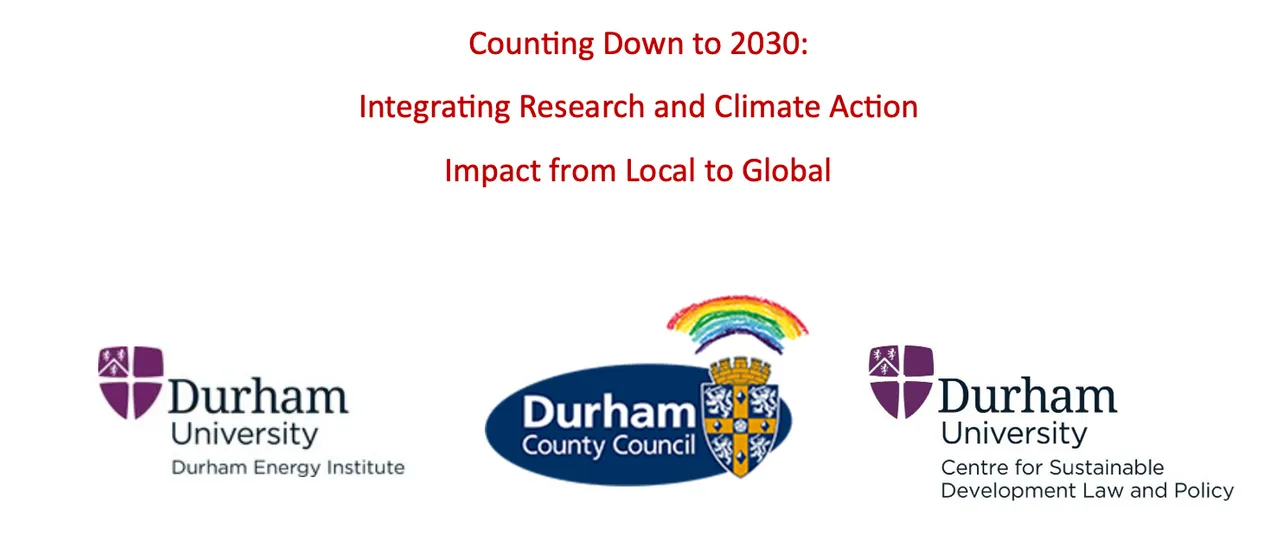 The event took place on Friday, 14th October 2022, in Durham County Hall. The conference brought leaders and experts from local government, public services, academia, and private sector partners together. The aim was to start a discussion around the key issues that arise in implementing the Paris Agreement's temperature target in the run up to COP27, and to establish how we can work together to achieve net-zero in Durham County Council. Achieving this climate target will require strong cooperation between the public, the private, and the university sector. During COP26, the significance of this cooperation has become ever more prominent.
This event was built on the success of activities which took place in 2021, in the lead up to COP 26, and aimed to:
Continue and further the dialogue between the University, local government, private sector and community stakeholders;
Better understand the current barriers and opportunities related to achieving net-zero;

Explore opportunities to embed Durham's research excellence into local government, policy, and the wider community.

Improve cooperation and collaboration
We hope that the event can be the first of its kind in a line of events, co-organised by Durham County Council and Durham University, that align with the yearly conference of Parties under the UNFCCC and the Paris Agreement.