Great success for inaugural Summer Course on International Arbitration at Durham Law School
21 July 2022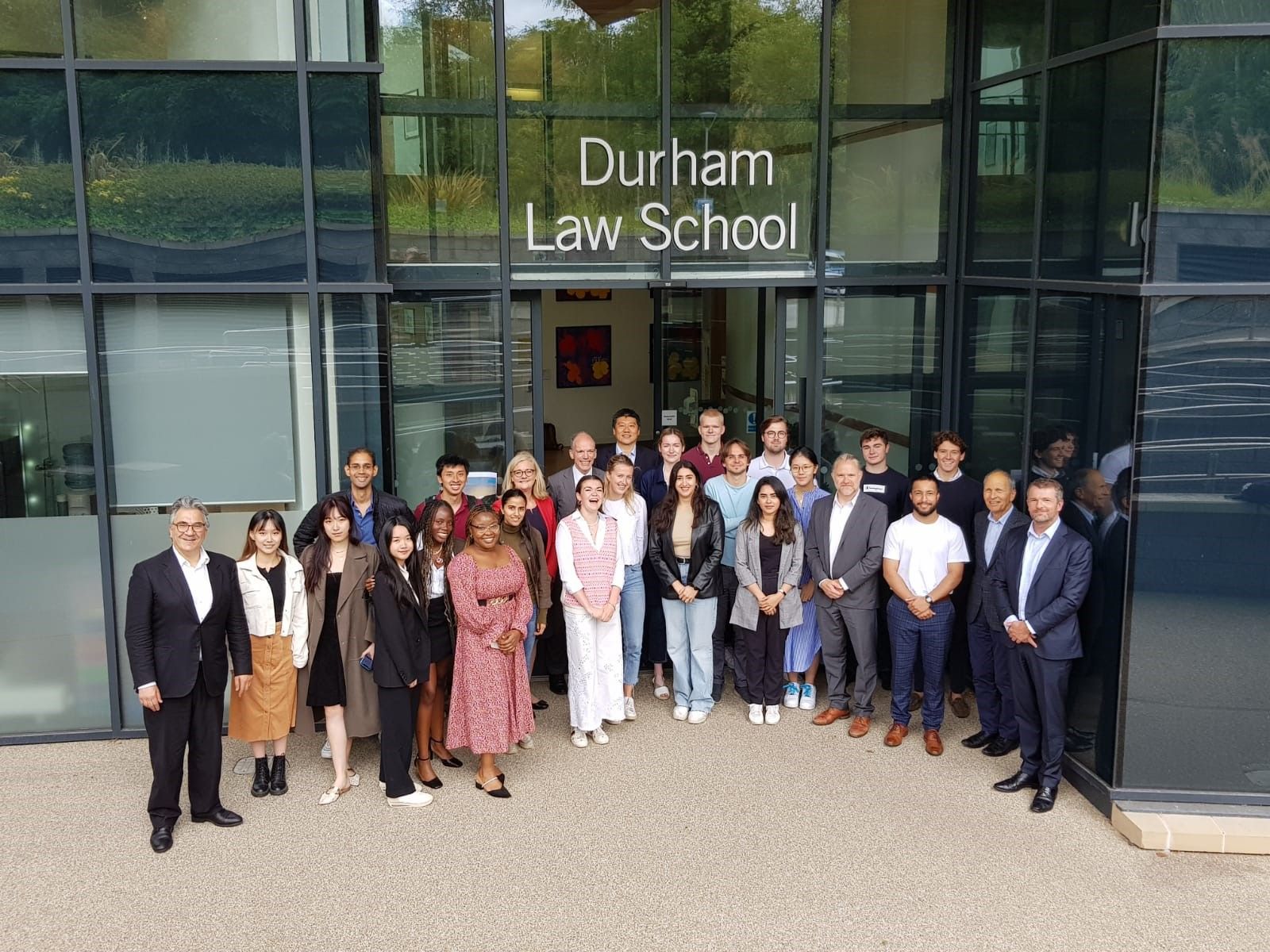 Durham Law School welcomed back its alumni last week to deliver a very successful Summer Course on International Arbitration, with 23 attendants. The program offered three modules, covering the fundamentals of commercial arbitration, the fundamentals of treaty-based arbitration, and practical arbitration skills. The Dean of the Law School, Volker Roeben, invited the attendants to a dinner at The Durham Castle and several other networking events took place throughout the week.
The expansion of cross-border investment and trade has led to increased and ever more complex relationships between businesses, investors, and states. Inevitably, those relationships sometimes break down, and parties need to consider the best means of resolving the disputes which may arise.
Over the last half-century, multinational parties and the international community has increasingly embraced arbitration as the primary means of resolving complex, transnational, disputes. This course focused on the theory and practice of international arbitration as a distinct field of legal practice. It covered international commercial arbitration, investment treaty arbitration and some of the practical skills and strategic considerations that specialist counsel in these fields need to understand.
In addition to offering basic instruction on the theoretical foundation and principles behind arbitration, the program also provided practical instruction, such as best practices in written and oral advocacy, the recognition and enforcement of arbitral awards and institutional rules.
The course was targeted towards practitioners who want to expand their skillset or discover a new field of practice; scholars seeking to gain expertise in the application of concepts and norms within the field of international arbitration; and students seeking exposure to the world of international dispute resolution.
The faculty at the Durham Institute was drawn from the very top echelon of scholars and practitioners around the world and was purposefully chosen to provide a diverse array of experience and perspectives to program participants. Enrolment was limited to 30 so as to provide a 3:1 teacher-to-student ratio and thus ensure personal and hands-on instruction for every participant.
Speakers included: John Fellas, Wendy Miles QC, Christian Leathley, Charles T. Kotuby Jr., FCIArb and esteemed guests.
Photos
Inagural Summer Course on International Arbitration 2022