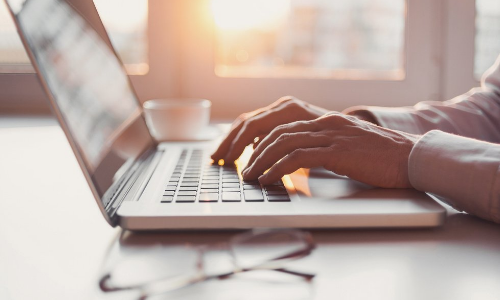 On Monday 1 August, we will be implementing a new library search system to replace the current out-dated library catalogue and Discover tools with a single search facility.
This will bring together the functions of both systems into one place, enabling you to:
see live information about books in the library and if they're available on the shelves at that very moment

renew books you have on loan

place reservations

continue accessing online resources

export citations to bibliographic software
All functions available on the current library catalogue will be fulfilled by the new and improved Discover search. This will be the way to locate books and online resources going forward.

What you need to know
The following changes will come into effect from 1 August:
1. Change to loan periods
Books that you borrow from 1 August will renew automatically every three weeks for 12 months, if there are no reservations made on them. After that, you will then need to return these items to the library.
We will email you to let you know when books already on loan need to be returned to the Library.

2. Make use of our Reserve service
As books out on loan will be automatically renewed every three weeks, this means it's important you make use of our Reserve service if you need to borrow a book already on loan.
When you reserve an item that is out on loan, this stops the automatic renewal and the reader who has the item will need to return it to the library for you.

3. Benefits and improvements

Fines will only be charged if you keep a book that has been reserved by another reader

Separate request forms for new book requests, interlibrary loans and digitisation will be available

More active use of the Reserve service will improve book availability for all users

Automatic renewal means you don't have to log in to your Library Account each time you want to renew any items

Improved messaging via email on when your books are due for return.

What you need to do
Act NOW to save your Reading History and bibliographic records
If you want to keep details of any books you have previously borrowed, you will need to save this information from the current library catalogue (it might be useful when build your bibliograph or references list). Instructions on how to do this are below.
This needs to be done by 29 July 2022. After this date, the information (and the current library catalogue) will no longer be available.
If you don't want to save this information, you don't need to take any action
How to save your records
Log in to

https://library.dur.ac.uk/

Choose 'View borrowing history', then 'Export reading list'.

When the list of books is visible click on 'Select all', choose 'Brief display', then either enter your email address to be sent a list, or if you use bibliographic software choose 'Endnote/Refworks', 'Local disk', then 'Submit' to save the bibliographic records and a .txt file that can be imported into Endnote.

If you save records in Discover, download these by logging in, then clicking on your name at top right, choose 'Saved items', select all, then click on … beside 'My Favorites' and choose 'Endnote'.
You can also view our handy "How to" video guide.
If you have any issues or queries about saving your records, please contact your Faculty Librarian.