About Us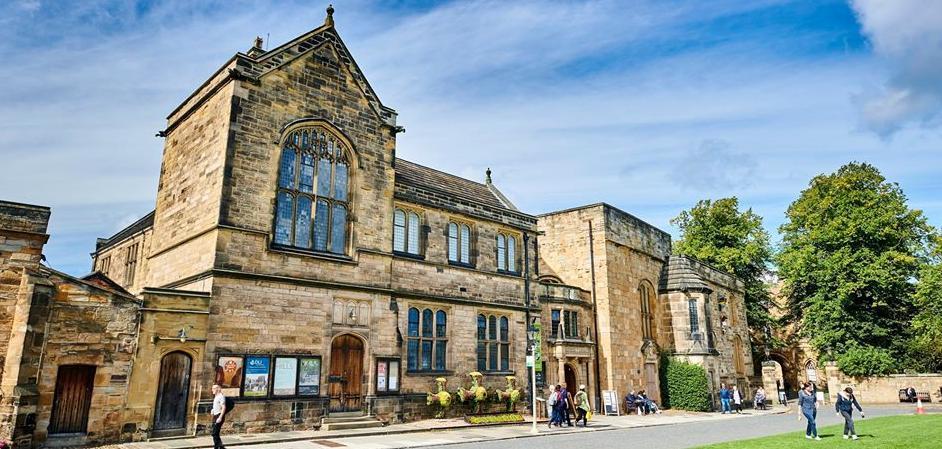 Palace Green Library exterior.
January 1833 saw the establishment of Durham University Library on Palace Green with a foundation collection of 160 volumes donated by William Van Mildert, the last Prince Bishop of Durham and the founder of the University itself.
Now University Library and Collections offer spaces, collections, expertise and services supporting education, research, the wider student experience and cultural and educational outreach.
Collections and services operate from libraries, museums, galleries and exhibition spaces, including the UNESCO World Heritage Site on Palace Green and our nationally and internationally recognised collections span early books and manuscripts, museum objects, art, and printed materials.
Remote Access
Today you can access our services and collections without leaving home, using the extensive range of electronic journals and textbooks, available through our library catalogue, Discover. Our repository gives access to a growing body of rich object, manuscript and archives collections made available through our ongoing digitisation programme, alongside academic research outputs and research data.
Our Developing Collections
Our collections are always growing and developing to support intellectual curiosity and scholarship, and we are fortunate to receive significant donations which enhance our offer. In August 2019 we acquired the archive of "Radical Jack", Lord Lambton and 1st Earl of Durham, a key player in the development of the Great Reform Act of 1832 which transformed the British Electoral System.
Every year University Library and Collections welcomes students, scholars and members of the public from across the globe. Our experienced and knowledgeable staff are here to help whatever your query and you can reach us by telephone, email, and online chat and of course we are always pleased to meet you in person during our opening hours.
Whether you are a member of the University, an alumnus or a visitor we hope you will enjoy working with us and will find your experience enriched by the expertise of our staff and the breadth and depth of our collections.