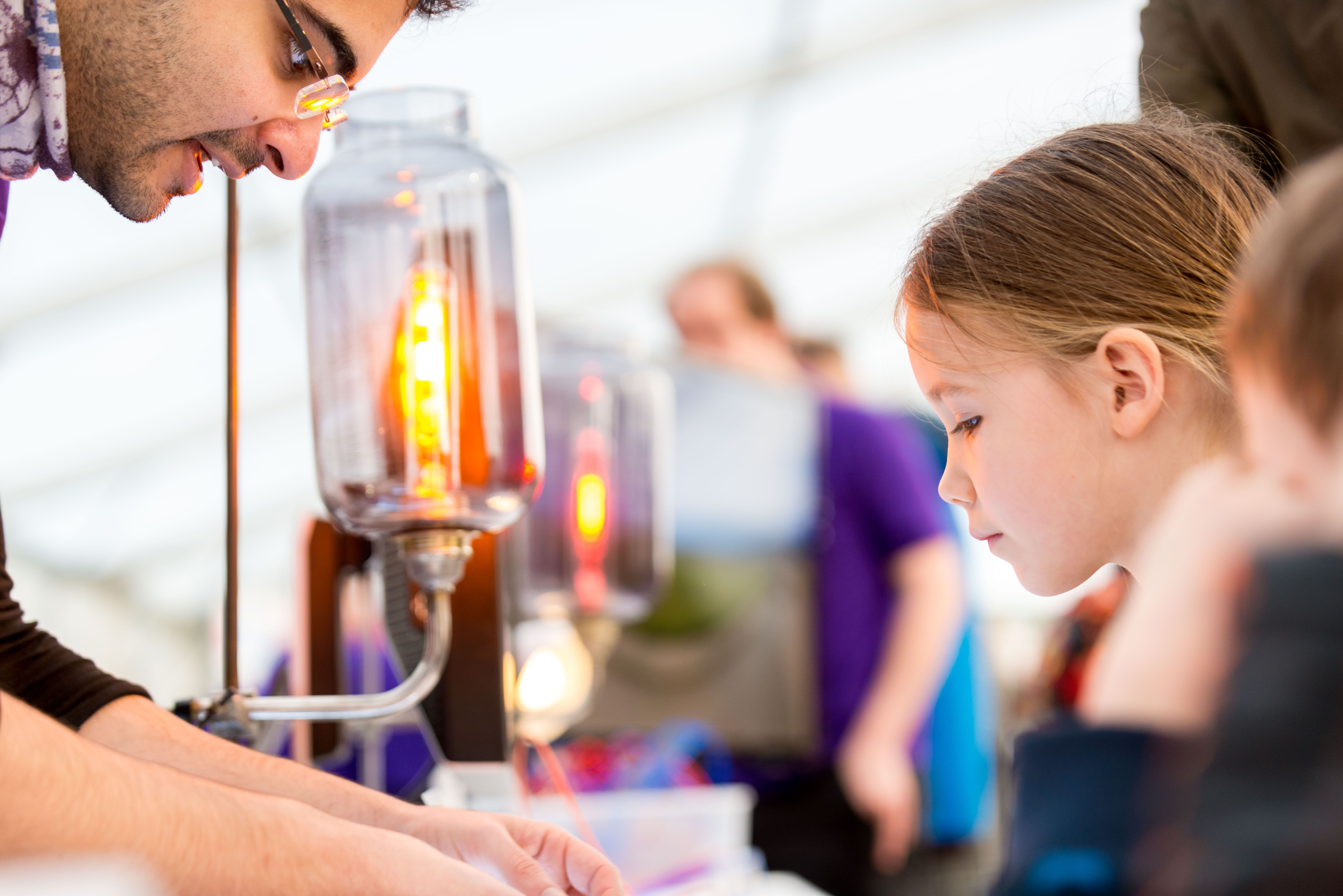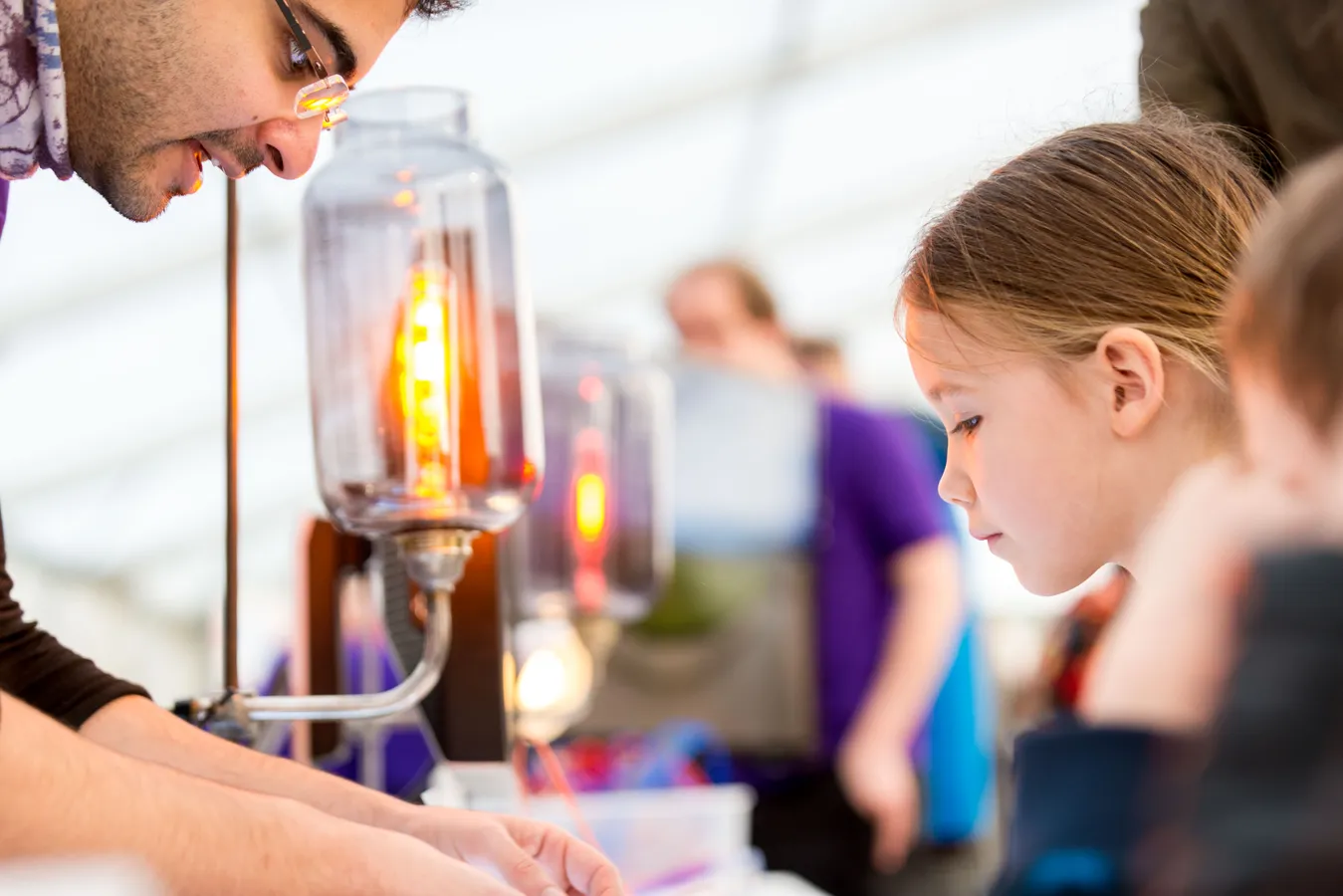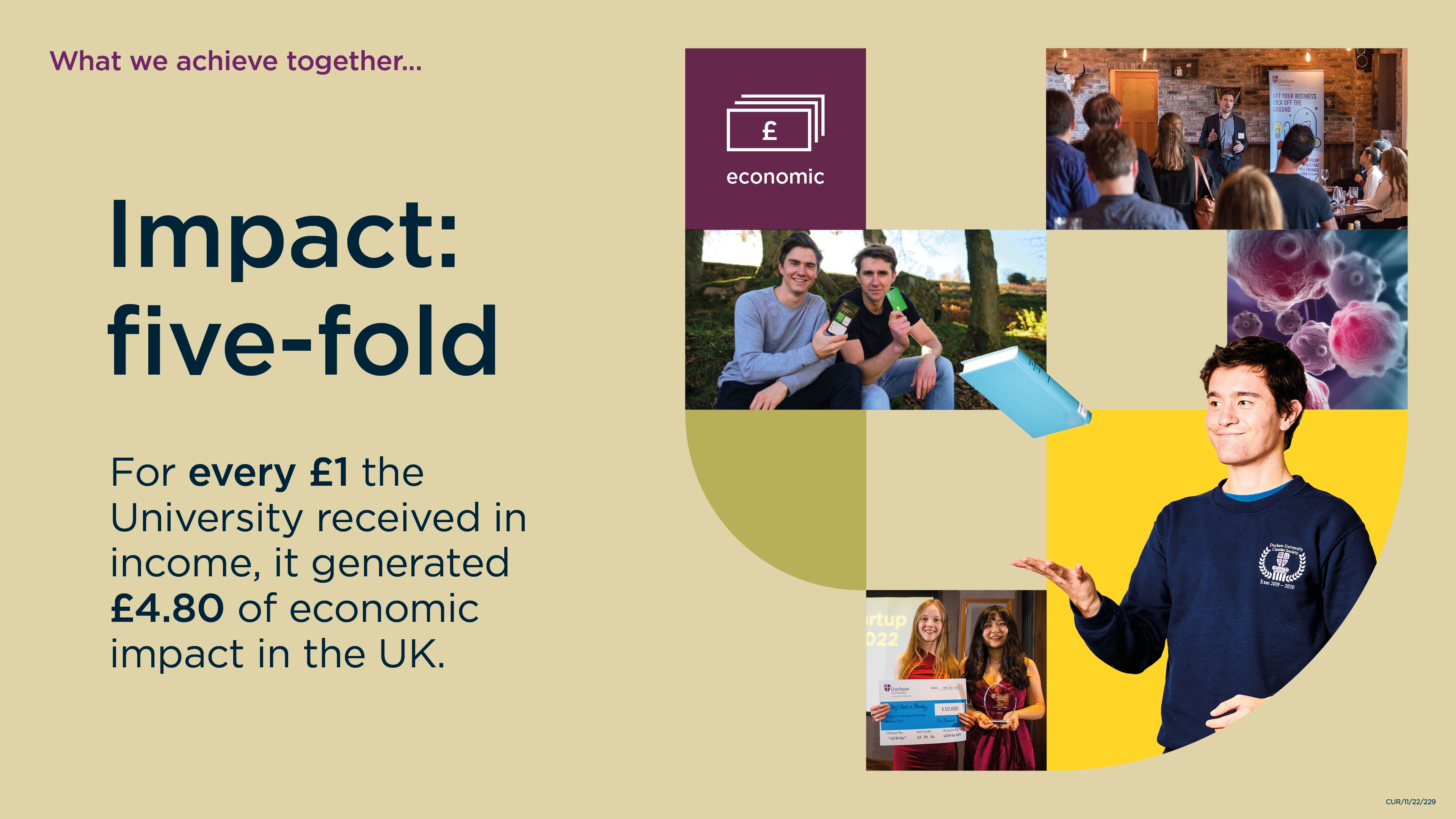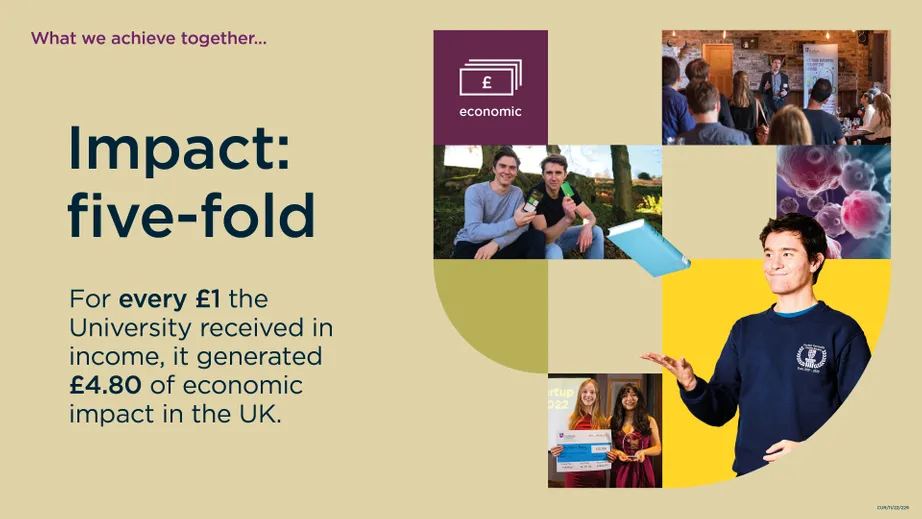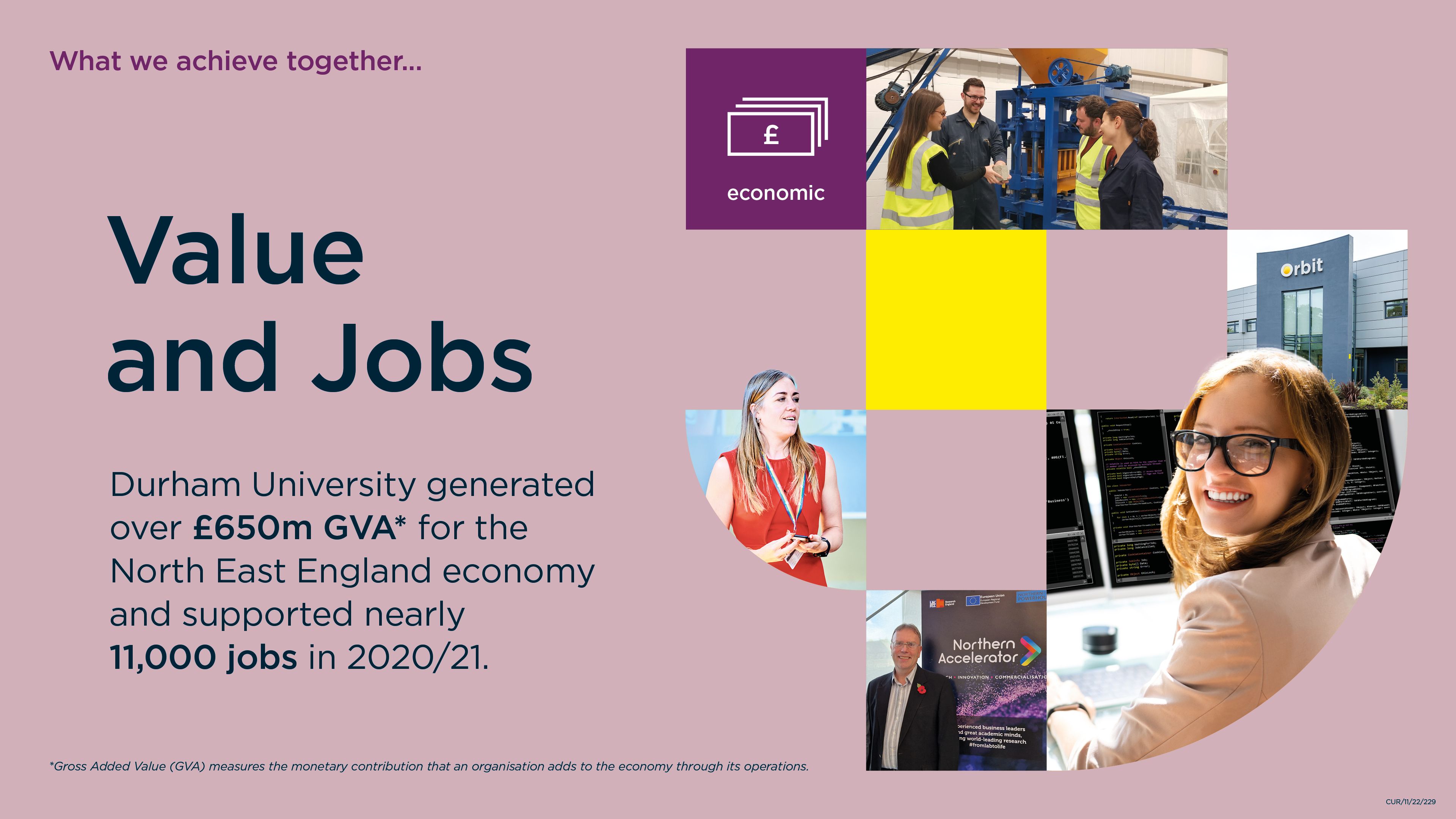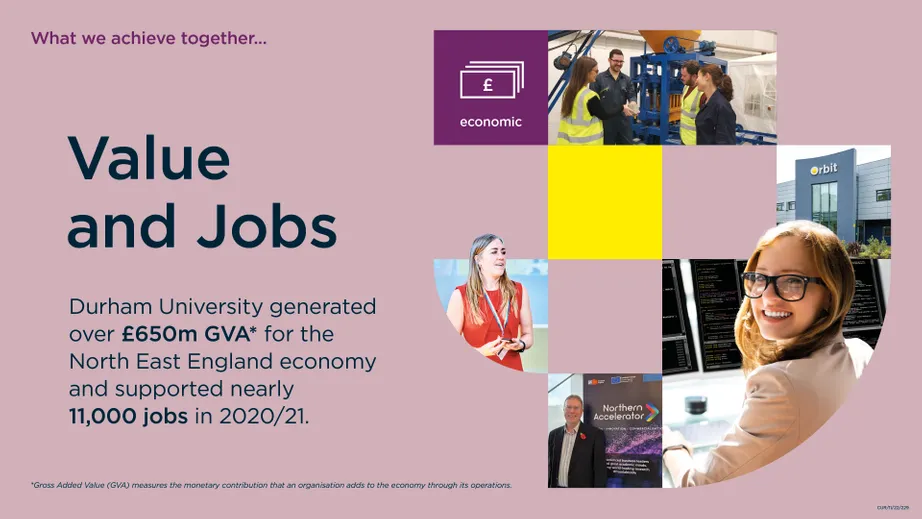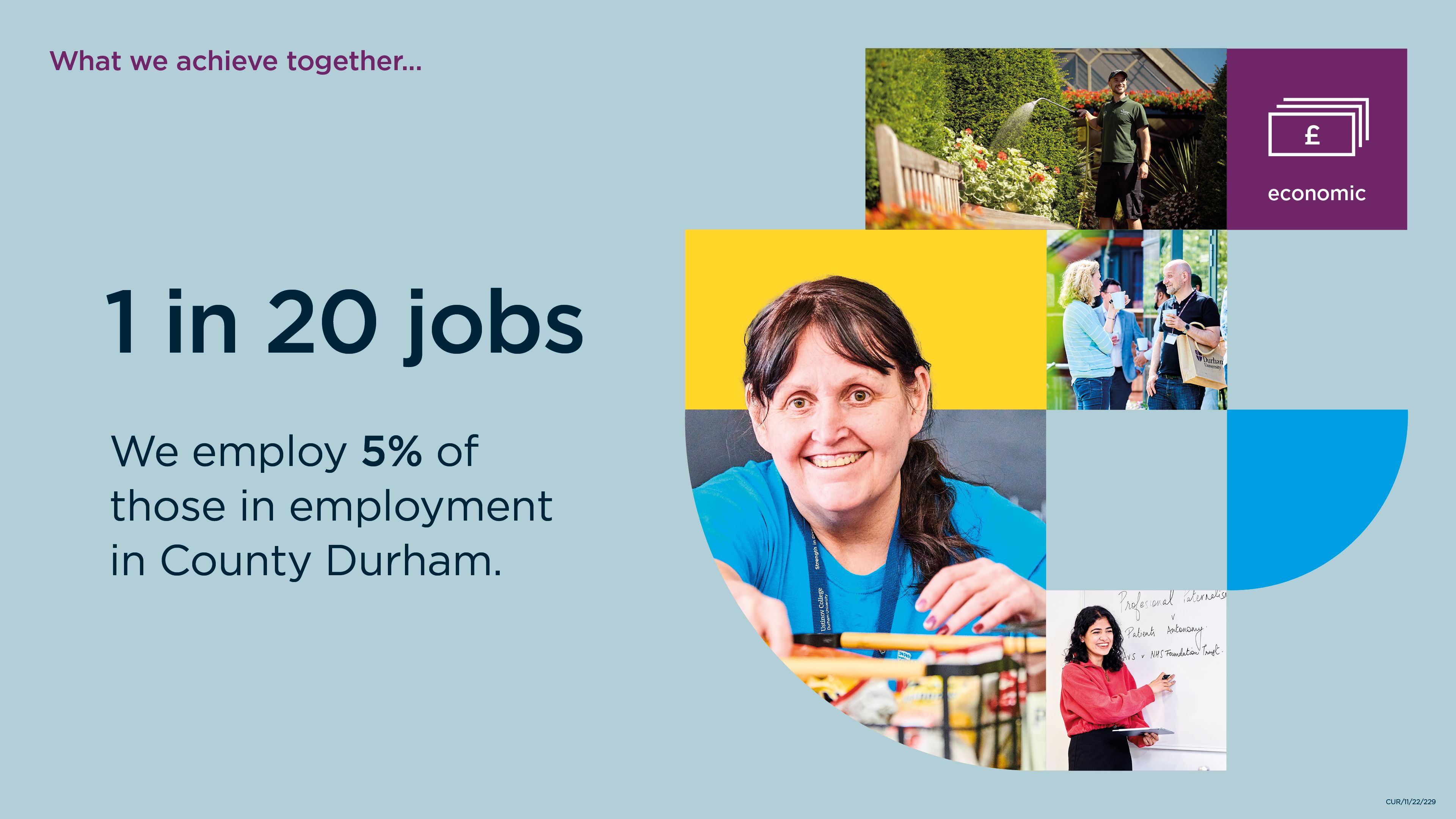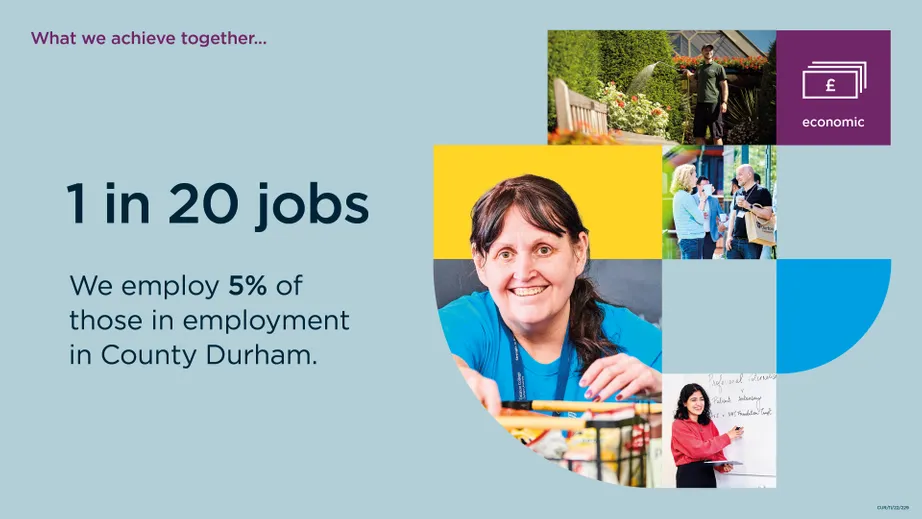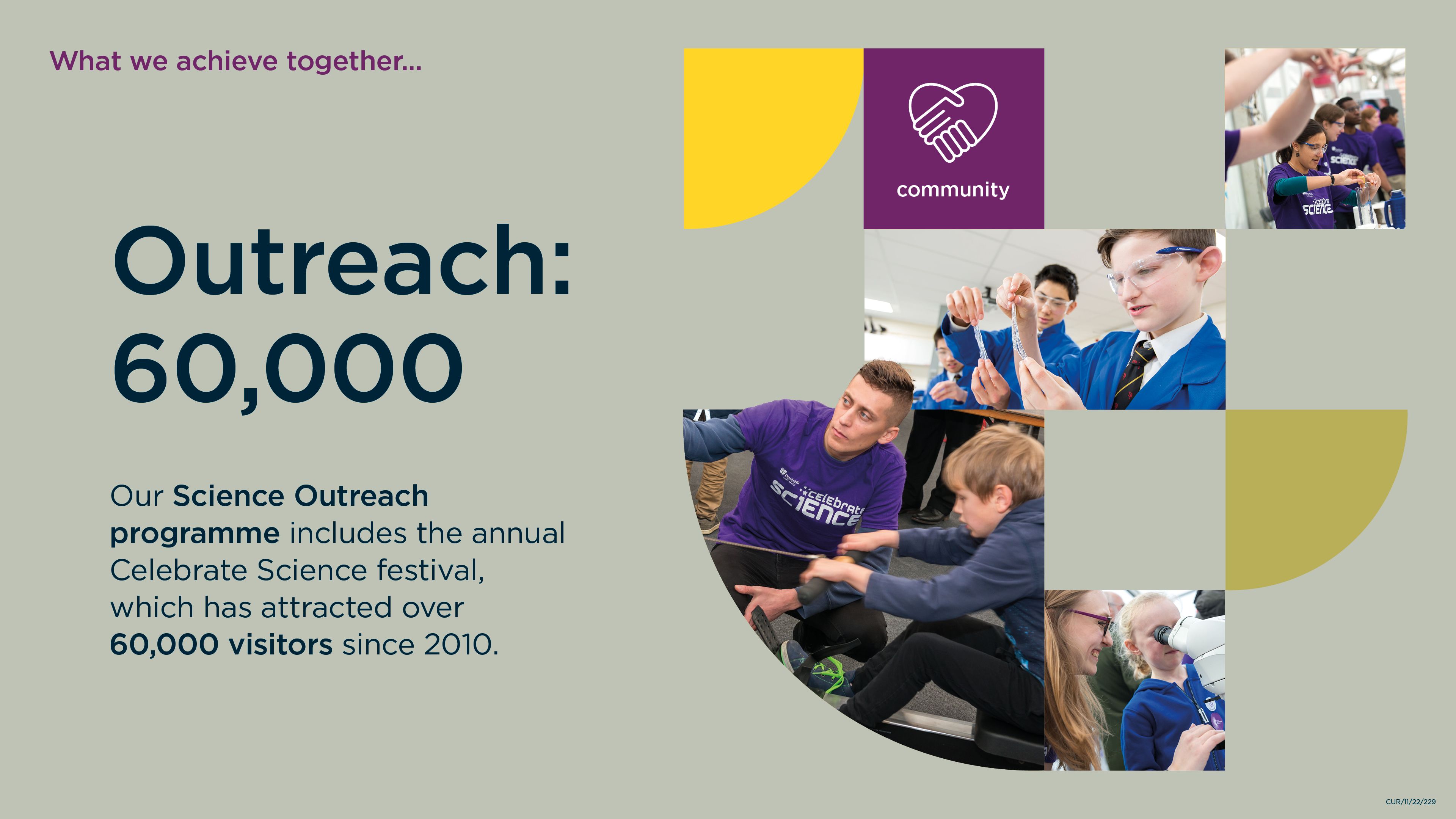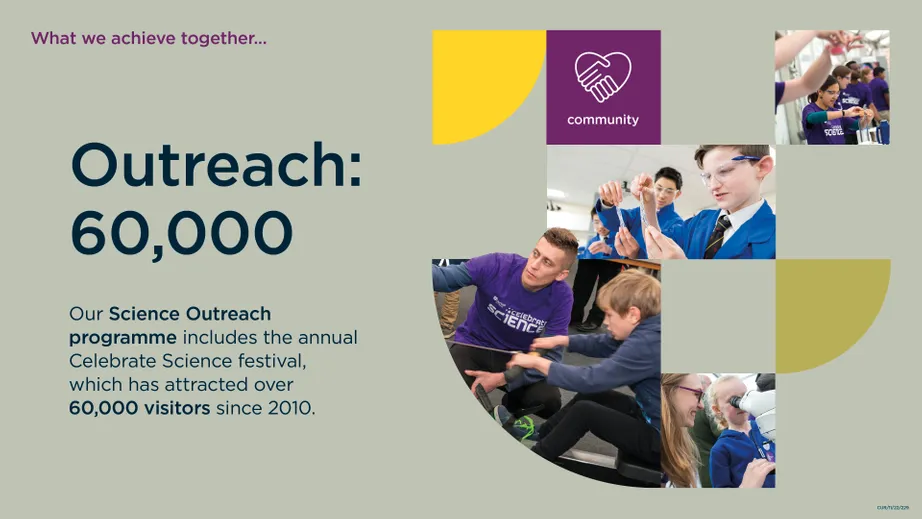 What We Achieve Together
Durham is a world-leading university, and proudly part of North East England - we are Durham's university. From inspiring learning to sharing our facilities; from driving economic growth to helping our region become more sustainable: we ensure that the benefits of a world-leading university are shared across our city, county and region.
In 2022, we commissioned an independent report to establish just how the University contributes to the economic, cultural and social vibrancy of North East England. It found that the University generated £1.9bn Gross Value Added (GVA)* for the UK and supported 17,320 jobs in 2020/21.
The report also highlights some great examples of our work in our local area and with local partners. It's a snapshot of what we do together. Read on to find out more and think: what could we achieve together in future?
*GVA measures the monetary contribution that an organisation adds to the economy through its operations.
500+ people
employed by our 22 spin-out businesses.
26,000+ pupils
from almost 700 schools inspired by our Libraries and Museums' outreach.
Nearly 1,000
students from County Durham attend Durham University, and we aim to attract even more.
372,000 visitors
attracted by our events, including public lectures, exhibitions and more.

More about our work with Durham County Council
Helping Business
We actively partner with local, national and international organisations to create connections, provide business support and ensure our research delivers genuine impact.
Find out more about how Durham University works with business partners and what support we can offer your business.
Learn more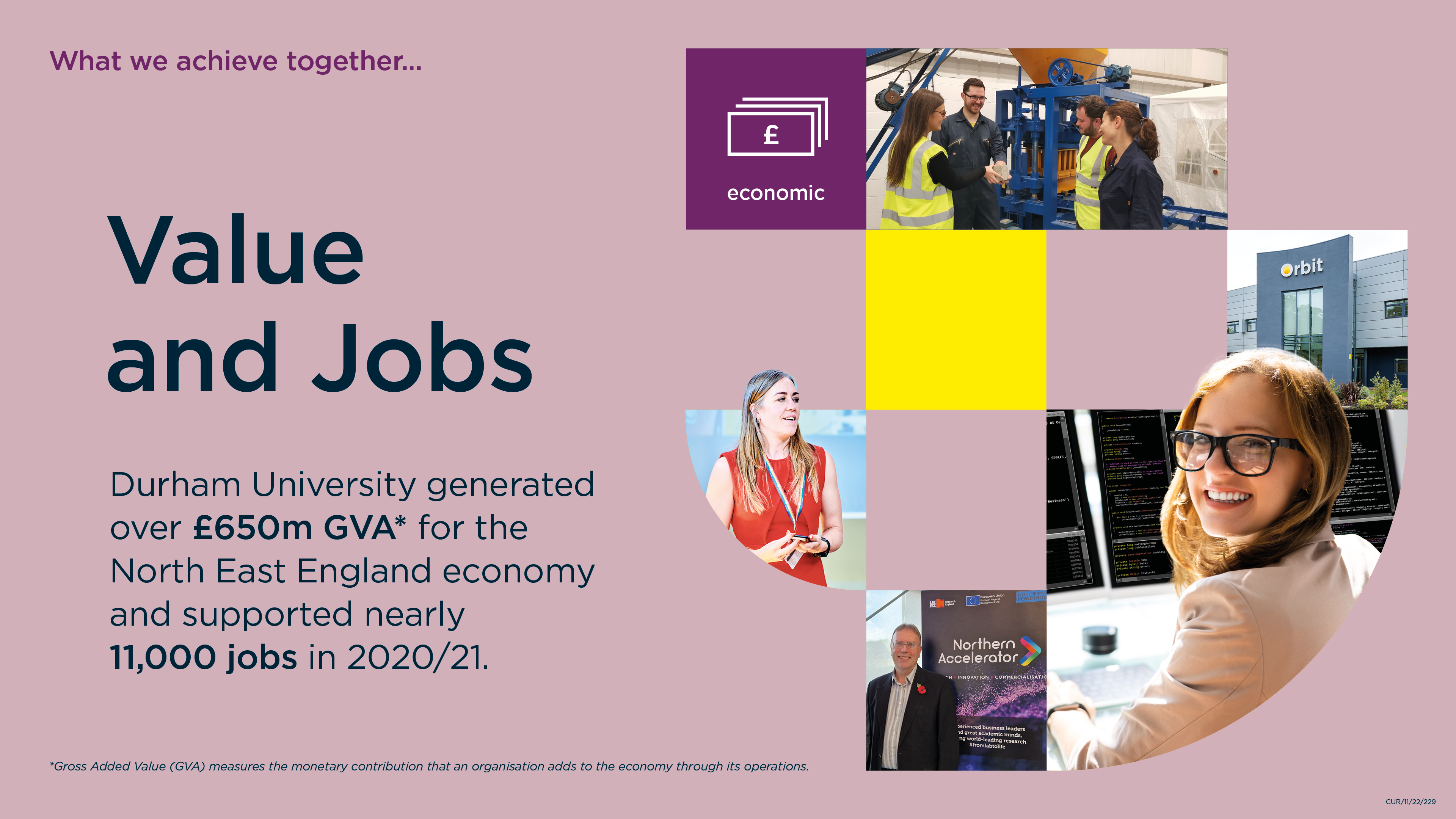 Work with us
If you would like to discuss how we might work together in future, you can contact us via:
Or if you're not sure who to speak to, you can call the University Switchboard on +44 (0)191 334 2000.
Resources
To download a media pack including the full report, summaries and infographics, please click here.