Network H+C Workshop "Domestic Heat Pumps: Learning from Trials"
Back to Events
25 January 2023 - 25 January 2023
Energy Systems Catapult, Birmingham
A Network for Heating and Cooling Research to Enable a Net-Zero Carbon Future (H+C Zero Network) has been established by UK Research and Innovation (UKRI) to maximise the impact of UK-funded research and innovation.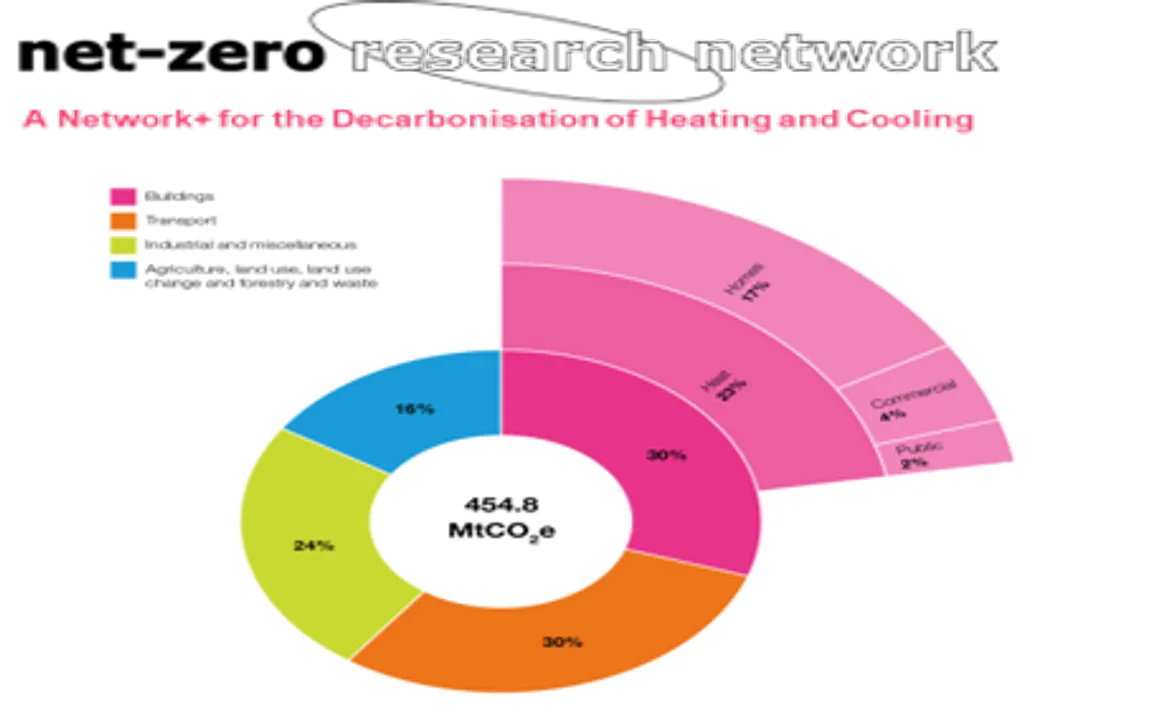 Network H+C Banner
Background
The UK government has set a target for 600,000 residential heat pump installations per year by 2028 – this stands in stark contrast to the current installations of less than 50,000 per year.
While it is widely agreed that heat pumps will be a very important component of the transition to low carbon heating, it is less clear what role research, and research trials, should play in enabling this transition, at least economic, social and environmental cost.
There have been, and continue to be, a number of heat pump trials in the UK. Most of these are small in scale and of limited duration. They explore different aspects of HP technical and economic performance, system design issues, user satisfaction, changes in heating patterns and so on. Recently there has been a focus on the intersection of flexibility and heat pumps – exploration of the benefits to the electricity system and users of reducing on-peak demands of heat pumps. However, trials often fail to reach their potential, with under-recruitment of households and failure of communication and monitoring systems being a common experience.
Aims of the workshop
1. To share experiences from previous and current UK heat pump trials, with the aim of creating a common understanding of best practice.
2. To identify knowledge gaps that further heat pump trials could fill.
Outputs:
1. Recommendations for good/best practice in ongoing and future trials2. A library of heat pump trials in the UK and internationally3. Description of research gaps and proposals for further trials4. New relationships and networks across the sector
Who is the workshop for?
The workshop is for those working on heat pump trials, those who commission them and those who wish to learn from the results. This will include: university researchers, heat pump manufacturers and installers, social housing providers, local and central government, industry bodies and knowledge exchange organisations.
We are also interested in engaging with those working on similar issues - e.g. smart / flexible heating trials with different technologies, e.g. smart storage heaters.
This webinar is FREE, but booking is essential. Please register via the Eventbrite link HERE