County Durham Leads gather for COP Durham
14 December 2021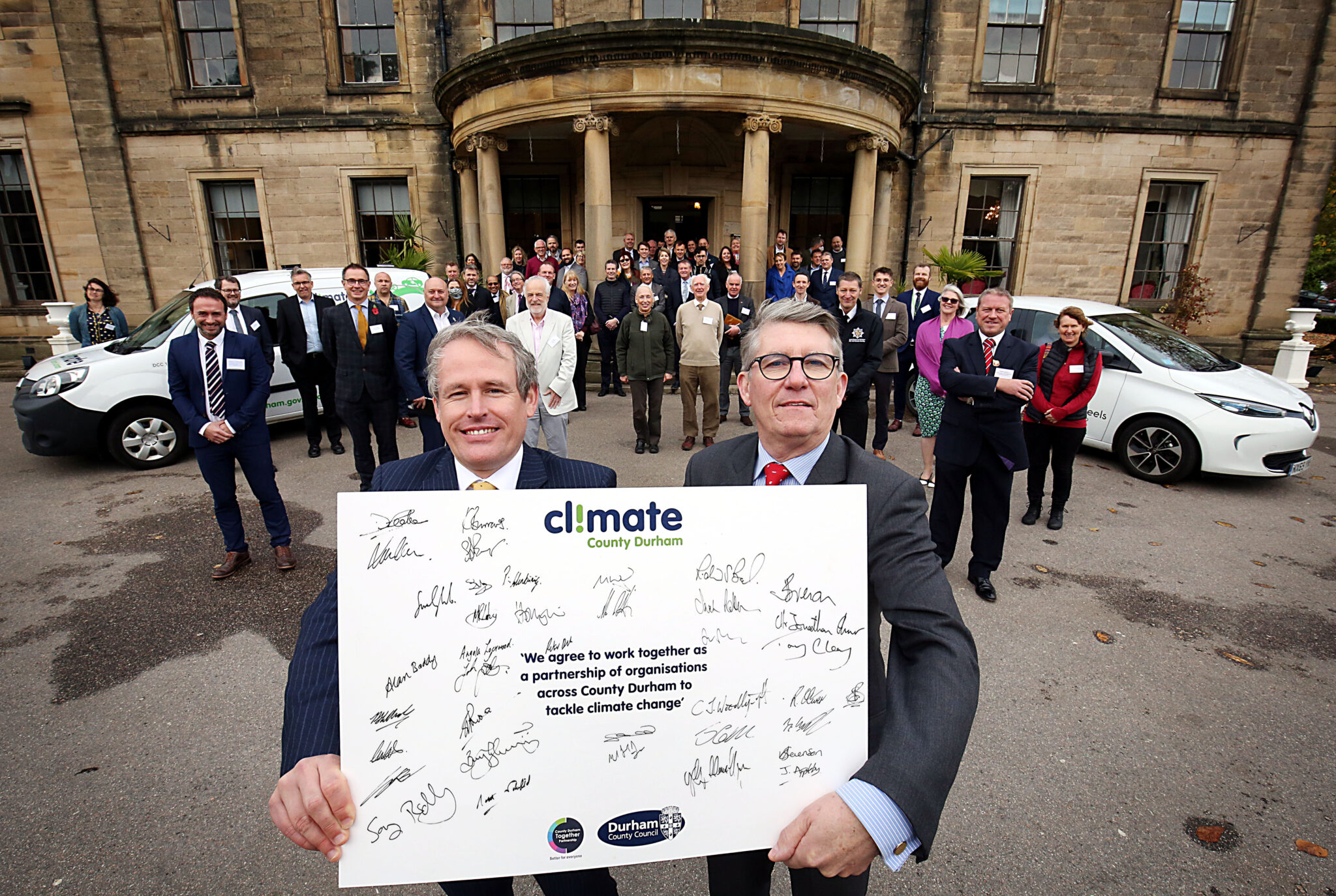 Durham County Council, in alliance with Durham Energy Institute, joined together on 1st November to host a "COP Durham" event, welcoming 50 organisations across the County to Beamish Hall Hotel.
The Durham Environment & Climate Change Partnership event was designed to mirror the discussions in Glasgow and to enable public and private sector organisations across the County to get together to discuss best practice and to pledge to work together to cut carbon emissions by the 2050 target.
Professor Jon Gluyas, who also Chairs the DCC Climate Emergency Strategic Board, joined the Net Zero Questiontime panel, along with representatives from the NHS, NorthernPowergrid, BEIS and Lanchester Wines to share their own priorities, plans and actions for tackling climate change. The discussion covered the organisation's key challenges and partnership priorities around two themes of transition to low carbon energy and clean transport.
Over 40 partners then signed up to the Durham Climate Agreement before breaking into workshops led by DEI Director Dr Joanna Berry and Fiona Urquhart Senior Consultant +ADD Strategy with support from Jacki Bell and Evelyn Tehrani.
The Workshops produced a series of actions over the short, medium and long term required to develop the structures, infrastructure and communications that the County needs to achieve zero emissions by 2050.
It is definitely not easy being green, and DEI looks forward to strengthening our partnership with the Council over the next twelve months to enable the aims of this new Agreement.
You can read more about the day and Climate Durham Partnership here:
Key County Durham figures meet to sign climate pledge during COP26 - Durham County Council